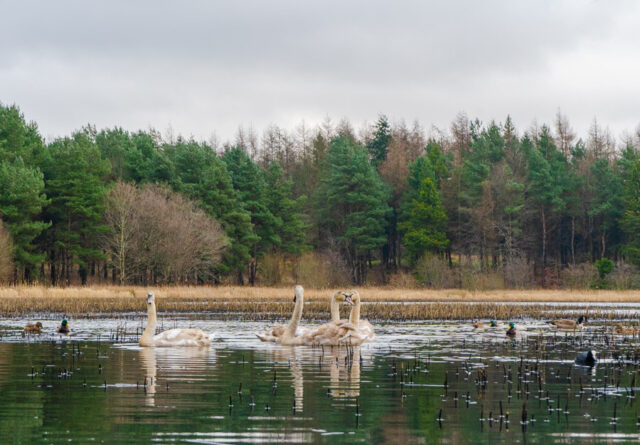 With a bit of a breeze starting up later.
Out shopping in the morning. Just a normal Tesco run with Scamp using one of our vouchers and splitting the proceeds between us and the charity box. I think that's fair. It's what we said we'd do back when we started the Covid survey and she sticks quite well to that promise. Me, I don't always remember, in fact I don't Often remember. Must just do it one of these days. Soon. This month even.
Scamp bought a plain loaf as part of our purchases and as I had a square sausage in the freezer, my lunch was sorted. I can't remember what Scamp had, I was concentrating all my culinary skills trying to make sure the sausage was cooked through but not burnt to a crisp. I'd eaten most of it as I was walking in to the living room. Just the crusts left when I sat down. That's a measure of how good it was. Not good for you, but lovely and flavoursome. I must stop using 'Tasty' as my go-to word for things that I like eating!
Dinner tonight was going to be Chicken Curry the easy way. One of the great things about having a daily blog is reading what we did a year ago. It's open to everyone, it sits at the bottom of the right hand column, at least on a 'puter it is anyway. Today's recipe came from two years ago on the 21st January 2020 when the world was young! I'm not going to go through the whole recipe, it's there on the 21/1/2020 page of the blog. It's the simplest and best tasting (see, I'm not using that 'T' word) chicken curry I've made. There's almost nothing in it apart from chicken, spices and tomatoes. I made the best flatbread ever to go with it too. The secret is in the prep, believe me.
I gave myself an hour in St Mo's and that's when I found out just how cold it was. Even wrapped up in my Bergy it was cold. PoD was four cygnets swanning around in the pond. They didn't seem to mind the cold, but then they've got all that down to keep them warm.
Short practise tonight just to make sure we can make a decent fist of the new Rumba routine in its entirety because we're hopefully going to the first tea dance for ages, tomorrow in Paisley.
The weather fairies say tomorrow is going to be a good day, so I'm intending going for a walk round St Mo's in the morning to get some photos in the sunshine. Hope you're getting some sunshine in NYC Jamie. Looks cold though, we've got nowhere near negative numbers here. Looking forward to hearing all about it.