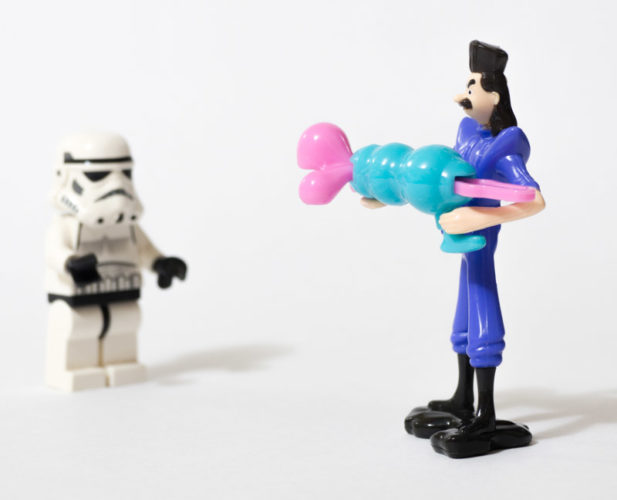 Yesterday I said we'd go to Falkirk today and that's what we did.
We started out going to Torwood Garden Centre for a quick lunch. The car park was almost completely full. It didn't look as if we were getting lunch here today. That's what happens when the kids are off school for the October Week and mum & dad are working. Kids get dumped on the grandparents and since the weather is bad, where will we go? Let's go to the garden centre for lunch. It seemed that all the grannies and grandpas in the area were there with a million weans. The noise in the restaurant was unbearable so we left. Maybe next week when the little darlings are back in ~~prison~~ school.
Switched on the satnav and told it to take us to Falkirk. (Torwood is half way between Falkirk and Stirling.) It took us by the most direct route and got us there much quicker that I could have done. Went to Morrisons and spent the GNP of a small country on food. Then Scamp wanted one-last-try to get a cheap and cheerful costume for tomorrow night. We drove to the Party Shop. I didn't need the satnav for that. I knew where I was going. Finally we got the costume in this gigantic barn of a shop. More like a warehouse than a shop.
Decided the motorway at Haggs would be congestion city at the time we were leaving, just before 4pm, so decided to go the backroad through Slamannan and the satnav reminded me of the right route to take through Falkirk. I don't know if it was a quicker road, I doubt it, but it was much more interesting than growling my way through yet another traffic jam.
The weather was bad today. Lots of different varieties of rain, but all of them wet and all of them falling from a leaden sky. Much like yesterday, but wetter. I did try to go out and get some photos, but decided it was not going to happen. That's why it's another Weemen shot. It might be the start of a short series, we'll see.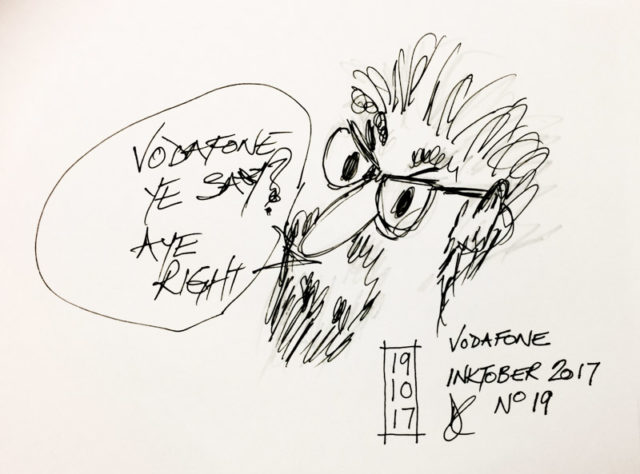 My sketch for today is a nod to a former colleague Jim Belky. He is a brilliant cartoonist and has a really sharp wit. This is almost a copy of a self portrait he did for me one day. It looks like him and I've seen that expression many times. Thanks Jim. As you will see. The Vogon battle goes on. They still claim they don't know when the phone will be available. Really? You expect me to believe that? "Aye Right!" as Jim would say!
Heard this when Tom Hanks was being interviewed on TV tonight. The question was "… and what about Trump"
Hanks "We've had fools who were presidents and we've had good people who were presidents."
Interviewer "So what is Trump?"
Hanks "Well, let's say he's not brilliant."
Tomorrow? Depends on the weather.