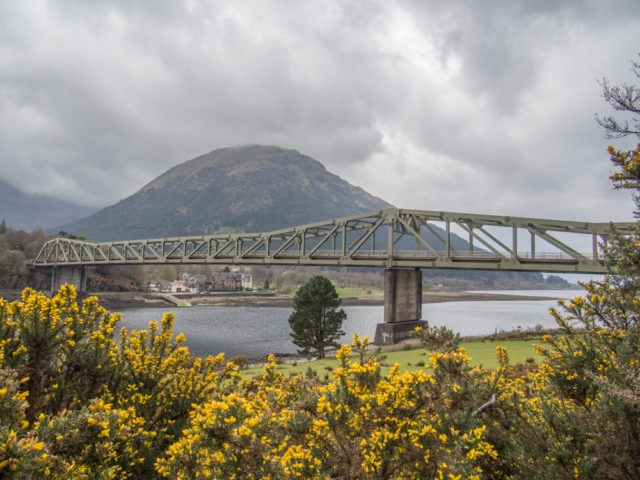 We were going home, but unlike Yes in "Ritual: Nous Sommes Du Soleil", we weren't flying home, just driving, driving for just over six hours.  That said, I thought it would be good to finish this little break like it started, with a song quote.
It's always a drag, the journey home.  It's like flying, sailing, driving home from any holiday, you just want to be there.  When teleportation becomes viable it will immediately become the most used form of transport for coming home from holiday.
We only stopped twice.  Once at a wee cafe in Spean Bridge.  I don't know what it's called but it wouldn't be hard to spot, it's the only cafe in the town as far as I can see.  It used to be a Little Chef, but re-opened as, what looks looks like a family run cafe.  It's a great place to stop coming back from Skye because it's roughly half distance.
The other stop was at Balachullish to stretch my legs and check the tyres when I accidentally bumped the kerb.  Legs were stretched, tyres were deemed ok and the above photo was taken.  On with the journey.
Once back on the road it was a straight run home with very light traffic.  Weather was dry for the most part with just a couple of light showers, not the downpours that were predicted.  Jackie did send a text to say that it was pouring in Skye.  So for once, we brought the dry weather to Skye and took it away with us!  Murd will not admit that.
So, after 761.3 miles and 17.8 gallons of petrol, we were back where we started.  Thank you Jackie and Murd for the hospitality (and the mince 'n' tatties and the 'wee' drams).  Thanks Mairi for the entertaining stories and for being a foodie in the making.  Nice to see Jaki again, even if it was just for a few minutes.  We'll be back DV.