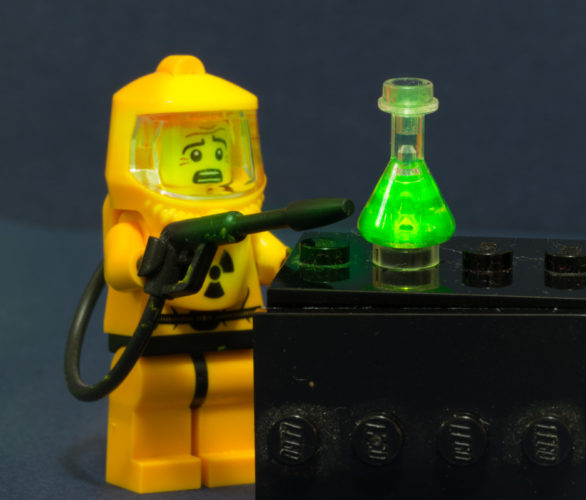 Woke to fog, thick, cloying grey fog.  We hoped it would burn off because we were sure there was a sun up there, the weather fairies had said so.  They lied.
We waited until midday and there was still little respite from the fog, so we went out in it anyway, hoping against hope that it was the Cumbernauld Cloud, but it wasn't.  It wasn't until we were nearing Tillicoultry that the fog magically cleared.  Scamp was just saying that Fifers must pay a special fog tax and then we drove back into the fog again.  If they are paying the fog tax then they are being stung!  We wandered round the outlet village had a cup of coffee and came home.  The fog was lighter for a while, then thickened and merged seamlessly into the Cumbernauld Cloud.
What a grey day.
Today's PoD is the second in my Words Ending In 'ation' series.  The rules are:
It must contain at least one Weeman.
It must have a one word title ending in …ation.
It must prevent me taking a photo of a flower.
Oh yes, and this is the sketch of the week.  Apples and Oranges.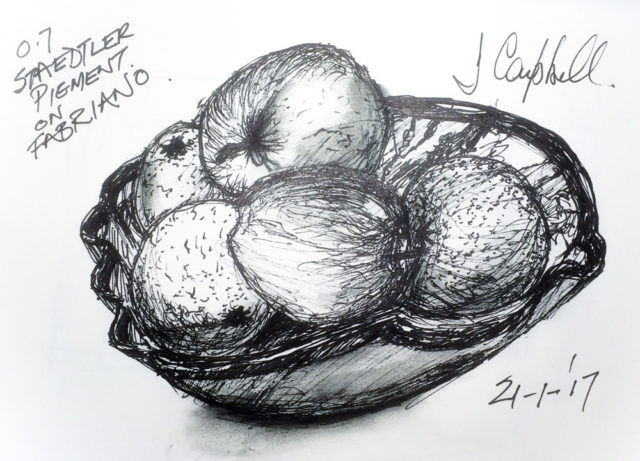 I think it's going to rain tomorrow.  I hope not, but I think it will.