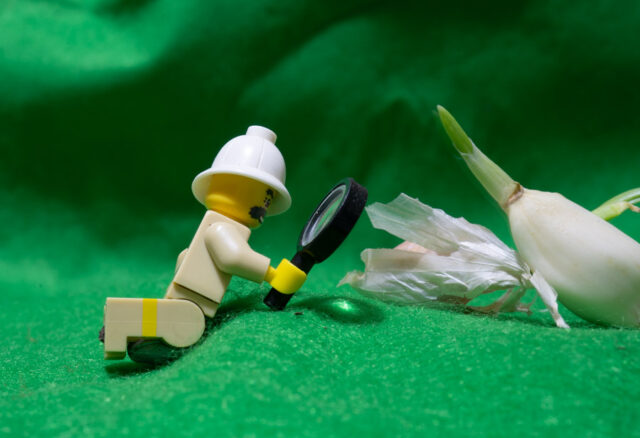 Thankfully the wind had gone to bother someone else today.
I spent the morning getting my photographs organised into the correct folders in the correct place for my new regime. It took a lot more time than I'd anticipated, but it's done now. In fact it took me until lunchtime to get it completed.
Immediately after lunch we drove up to Seafar to visit Margie who is one Scamp's oldest friends in Cumbersheugh. Old in the sense that they've known each other for a long time. Old also in years, but not in outlook. The stories she tells have us in stitches. A great painter too. I took last night's work to let her critique it and it won some praise from her. Then we discussed the prompts for the week and she gave me a few suggestions for the more obscure ones. Things I'd never have thought of. We stayed for a couple of hours and I think Scamp was careful not to tire her out too much. All in all an entertaining and at times hilarious afternoon on a really dull day.
Dinner tonight was house favourite: Cod with Bacon, Lentils and Braised Peas. Simple and satisfying. Two cheap steamed puddings from Iceland provided the pudding.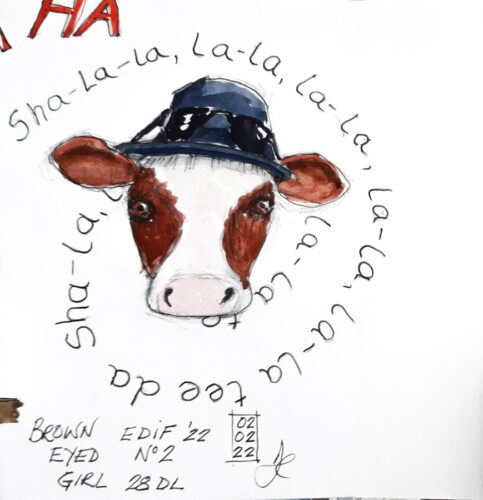 Today's prompt was Brown Eyed Girl. Van Morrison is not my favourite artist, so I stuck with my lyrics theme and added the chorus from the song, but gave a nod to Van the Man with his archetypal hat and dark glasses. The cow is called Daisy. Named by Margie.
PoD is further adventures of The Professor. This time he has discovered the fabled Dragon's Green Tooth. It's a sprouting garlic clove and I guess that slight double image is because it moved slightly during the long exposure. Just for fun and because I didn't have anything else.
The Christmas decorations finally made it up into the loft to rest there until next year.  A bit late this year, but it's been a busy week for both of us and that's my excuse.  Not a reason, just an excuse.
No plans for tomorrow. Neither of us has any commitments, but we're open to offers!