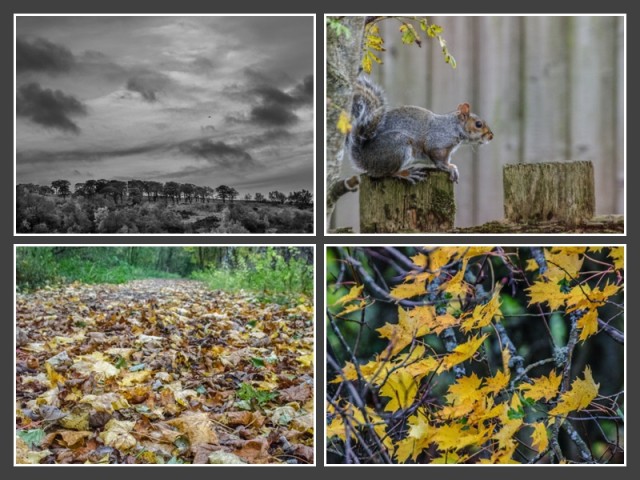 I need some exercise.  All this sitting around isn't good for anyone.  So, you guessed it, it's gym and swim today.  I managed all the myriad of torture machines without any mishap and then just as I was getting in to the pool, the waterbabies or whatever these swimming tots are called were all leaving with their swimming proficiency badges.  The mummies and daddies and the occasional gran and grandpa were all smiling and holding their badges high.  The tots weren't bothered in the slightest.  I think it was the prospect of lunch that got them more interested.
Painted a little when I got home after another bowl of the rather excellent Fish Stew I made yesterday.  Sorry, I completely forgot to mention the fish stew yesterday, I got so carried away with the bread.  Anyway, lunch was Fish Stew.  After that, although the sky was darkening, I was going stir crazy so I drove down to Auchinstarry and walked along the railway.  It's ages since I've been along that way and I really enjoyed the walk.
When I got back Scamp was getting ready to go to the Witches sort of Halloween party which has a Tropical Theme this year.  Great excitement.
After she left, I put the finishing touches to the painting I've been doing for the last three days.  Just a wee sketch with watercolour washes.  Not from one of my photos this time, but from a Google Street View on Skye!!  Absolute mine of possibilities for the frustrated artist.  These were the final washes on the painting.  I've been trying to work wet on dry for a change with water-colour.  I think it's working, at least I'm impressed with it.  On a completely different topic, another thing that impresses me about the new phone is the lightning connector. or more so the fact that you can plug it in to the phone upside down or right way up, in fact there is no right way, they're both right.  Fantastic bit of planning.  Not like the USB male plug that only goes on one way round, but both sides look alike. You know what I mean, it's just a stupid setup.  Why someone hasn't reinvented it by now I don't know.