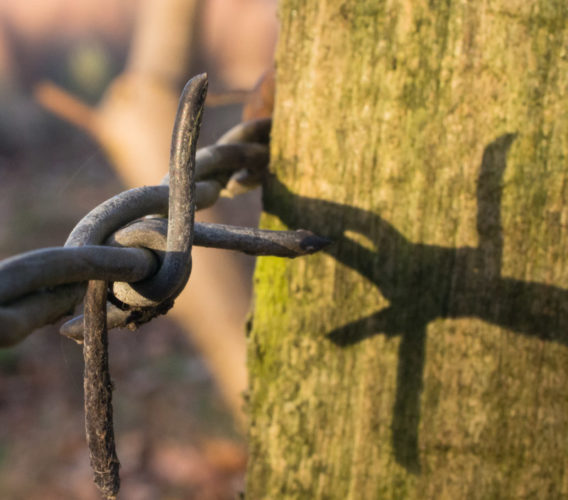 Forty six years ago today, we made it legal.
Today started off dull, but brightened up as the day went on. It rained too, but not all day. One of those days with a little bit of everything. Rain, wind and sunshine. No snow thankfully.
In the afternoon Scamp got fed up with me mooching around the house and sent me off to St Mo's to get some photos and to get out of her hair. The light was really nice and I managed to get today's PoD and a few more. Really liked the light colour in this one and the sharpness. It's called The Finger because it does look like a finger to me, at least. Managed to slip off a slimy log and fall into a burn. The just-cleaned jacket may recover with a wipe down, or it might be another trip to the washing machine for it.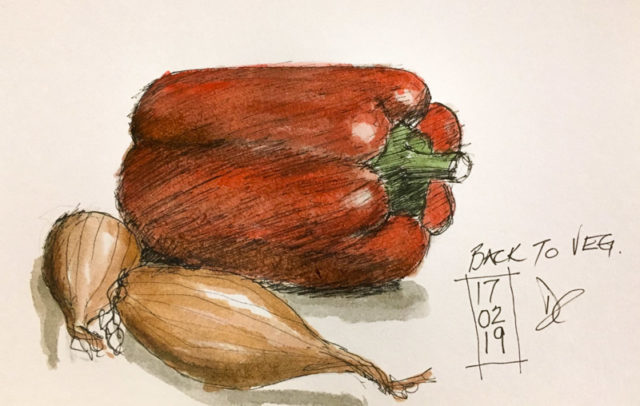 Not a lot else to say about today. Spoke to JIC in the evening after dinner and caught up with their busy lives. Then I tackled today's sketch in my new Paperchase sketch book. I think they must have re-formulated their paper in the books. It seems a lot more absorbent than the last one I had. The watercolour washes just appeared to soak into it. However, it's done and on time.
Gems tomorrow with salsa planned for the evening.
Forty six years ago! Were did all that time go?