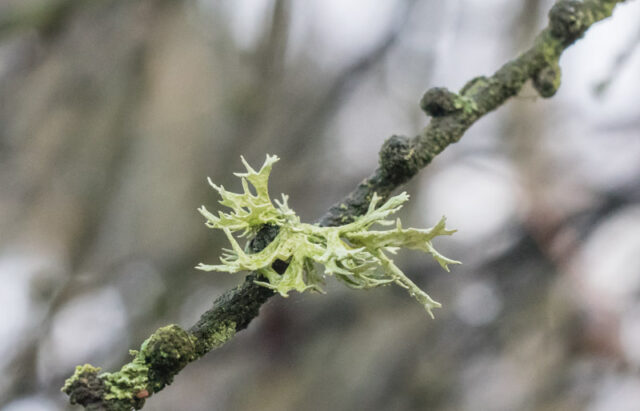 After sending the usual birthday greeting to Hazy, I forced myself to get up and face the day.
We did a Skype with Hazy. It's so hard to decide which of the many video conferencing apps to use now. Each one has its own advantages an disadvantages. We settled for Skype because the Birthday Girl thought it would be best. It was great, considering Mickysoft has its claws in it. Having said that I did notice a £ sign next to my sign in name. Is that a sign of things to come? Got to see her opening her presents and then caught up with all things round about Epsom and we had a few laughs too. Then it was time to go.
I rejoined battle with my NAS drive and Scamp went shopping for bird food and things. I got nowhere with the NAS. It just could be that the drive has been damaged by that one kick in the head too many. Since I'd accessed it last week using a Linux distro last week, I'd assumed everything was intact. Now I'm thinking that the data may be intact, but the OS is damaged, hence the problems I'm having trying to contact it with its own software.
I made a pizza to get my mind off the problem NAS. It was looking good, then I dropped it when I was cutting it. Half fell on the floor and I promptly decided that was my half. Just as bread always falls butter side down, so the half pizza fell topping side down. It's all to do with neutral axis and centre of gravity. When you look at it that way it's perfectly logical … but still annoying. It actually tasted ok and the pizza base was perfect. Scamp's half was even better I'm told.
Struggled for a short while with the NAS software before I gave up and went for a walk with my camera in St Mo's. I'd left it too late, far too late and by time I found some interesting stuff, like a couple of hibernating ladybirds, there was really insufficient light to get a decent shot. Then the rain started and I made the decision that a warm house was better than a cold, wet forest and I went home. All the time I'd been planning what to do with the NAS disk and by the time I came home I had a plan. The PoD went to a piece of Reindeer Moss although there were no reindeer to be seen and it was a bit of lichen, not moss.
I won't bore you with the details, suffice to say that the plan worked. Copied a few files from the dodgy NAS drive to a newly formatted little hard disk using Linux as the copying OS. Now I can go to bed knowing that I can retrieve most, if not all, of the data on the drive. Thank you Colin for the suggestion and thank you Val for your help. Thank you lot for reading this exciting story of lost data and bad drives. Don't worry about your WD My Cloud, Colin. It will be fine just as long as you don't kick it in the head too many times.
A quick dance practise tonight before Scamp made Fish 'n' Chips. Ages since we've had that.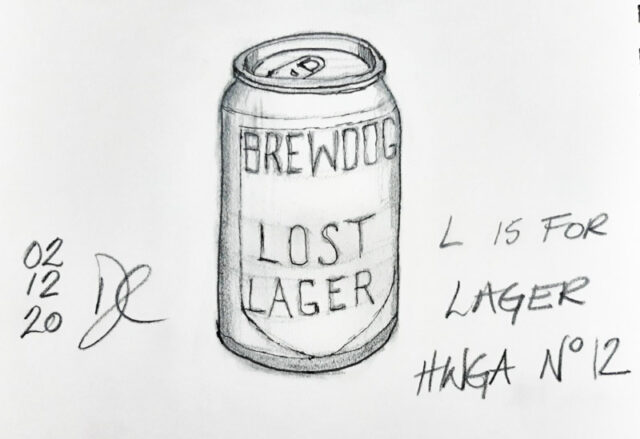 I couldn't settle on a subject for today's sketch which would start with the letter 'L'..  Light? Landscape? Lamp?  All were attempted and rejected.  Eventually I asked Scamp if she would like a drink as today was 'Hump Day', middle day of the week.  It's all downhill from here, or so they say.  She was having G 'n' T and I was going to have beer, then I thought I might have lager, and the subject just appeared like magic.  It's not a magic drawing, of that I'm sure, but it's done and posted, so that's a success of a kind.
Tomorrow looks like a Scottish winter. Thankfully we're not rushing out anywhere too early, at least I hope we're not!