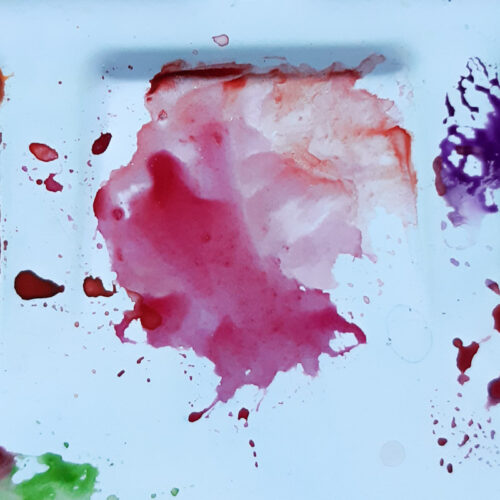 Dancing and a new NAS
Tonight we were going dancing with Stewart & Jane and about twenty other couples. Not physically, but virtually. This was the Christmas Zoom Dance, but more of that later.
First there was the little matter of the decorations and the tree to put up. In the tree lights tin was the usual letter. So strange reading it this year. "Nope we didn't do that … Nope we didn't go there … Nope we didn't manage to meet up with them …" and so on. Scamp, of course, did most of the work and I was just there to hand things to her when she needed them. It didn't take her long and by lunch time most of the work was done. Then the new NAS arrived. I was in two minds about whether to open it or not, because I'd read on the net that the WD drives in it were very slow. However, I did open the box and it looked a lot neater than I'd anticipated. I'd go over to St Mo's to have a word with myself and see what I thought.
Took a camera over to St Mo's to see if anything was coming out to play. Well, there were a few toadstools that could have made PoD, but the landscape photos were disappointing. I took them anyway, but wasn't impressed. I came home and powered up the NAS and immediately knew this was a totally different beast from the My Cloud. So may security protocols to get past and so much jargon and abbreviations. I must talk to Val about it. This might need his AV experience. However, by bungling through I got the whole thing working at the second attempt. Copied a few files and the transferred fine and even better, I could read them back. Best of all, Hazel (the organisation prog I use on the Mac) worked seamlessly with the new NAS after the two were formally introduced. Sighs of relief all round.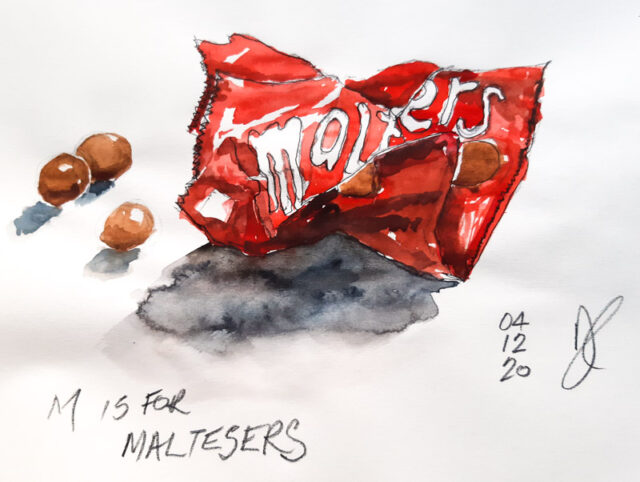 In the morning I'd been painting "M is for… " sketch. It was a scrunched up bag of Maltesers, and at the third or fourth attempt I was fairly happy with it. When I was cleaning yesterday's mess from the palette I saw a face and that became PoD. This may be the last sketch for a wee while. Too much in my head and not the same interest as there was in March for the sketches, I'm afraid. That doesn't mean I'm stopping, just have a bit of a rest from it for a day or two.
The Zoom Dance started at 7.30pm and was the usual well organised event we've come to expect from Stewart & Jane. I even managed a fairly representative version of the Christmas Pudding Rock. Good to see other folk dancing and enjoying the occasion too. These Zoom dances are great for cheering us all up in the middle of winter and I applaud S&J for all their hard work.
After the dance finished at 10pm we watched the qualifying for the penultimate GP of the year without Hamilton who has contracted Covid and is self-isolating. Then we watched Strictly and that's the reason this is a catch-up blog.
Tomorrow we'll be probably be recovering from two and a half hours of dancing.