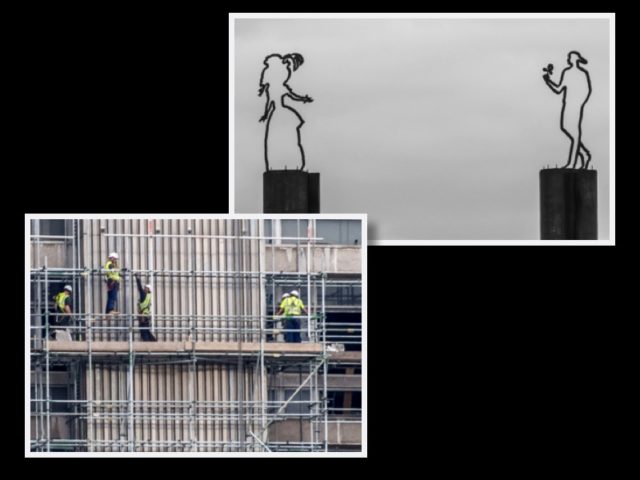 After an early (well, early for us now) rise and a taxi ride, we were on the train to Embra and thence on the train to London.
The carriage was a bit old and clunky but still very comfortable.  For once, we seemed to pass from light to dull as we travelled south.  It never actually rained, but at times it seemed like it wanted to.  There were lots of photographers out taking photos of us on our journey, or so it seemed until we realised that they were actually waiting to get a shot of the Flying Scotsman which allegedly we had passed just outside Newcastle.  What a disappointment.  I hope they got their shots and, if they got one or two of me peering out of the train window, that they got my 'good side'.
Further down the line we had to brake to a stop because of a 'trespass incident'.  I'm guessing that some photogs were getting a bit too enthusiastic in their attempts to get a nice good close-up of the steam engine.  As a result, we were 10 minutes late getting to London, and missed our connection at Vauxhall by 5 minutes.  I used the time to grab the couple of shots you see here.  Vauxhall seems to constantly re-invent itself.  Every time we stand on the platform of Vauxhall station, more new buildings are rising around us.
When we got to Chessington, N D'Ag had just arrived to give us a lift in the car.  Now if some braindead photog hadn't trespassed at Thirsk, we wouldn't have  been 10 minutes late into London and we wouldn't have missed our connection at Vauxhall and we would have had a fairly long walk to the house.  Some things just work out.
Maybe the food on the train wasn't as good as we thought.  Scamp was feeling sick tonight.  Hopefully she'll be right as rain tomorrow, but we don't want the actual rain, thank you very much.