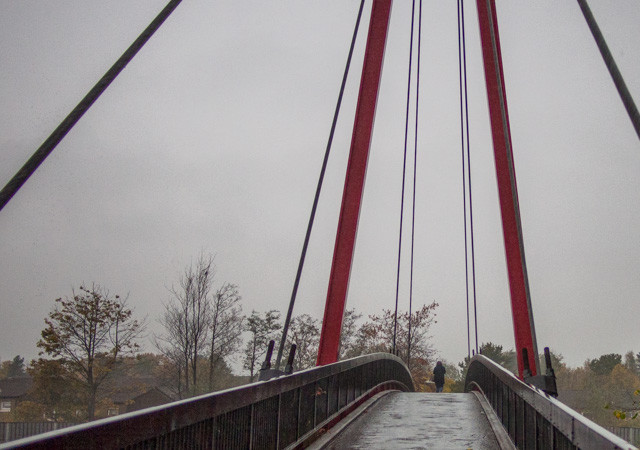 Today we went to Glasgow on the bus, in the rain. Scamp had booked lunch at the Ashoka in Ashton Lane. We were going to go by train, in the rain, but then I'd have to drive to the station and back again and that meant I couldn't even have a beer with my lunch. Thank you Scottish Government. The nanny state on steroids.
Lunch was really, really excellent. First time we'd been there. I had chicken pakora and chicken bhuna. Scamp had veg pakora and saag paneer. Both were very good, but the star attraction was the naan bread. Usually these days the nan comes as chopped up pieces of a naan in a basket. I may be paranoid, but I think that leaves the door open to all sorts of possible mischief by unscrupulous restaurants. Using leftovers from a previous client springs to mind! None of that nonsense here. One big fat well fired naan, hanging on a stand dripping with ghee. Superb!! We'll be back, all being well.
By the time we got back to Glasgow it was raining even harder. Bus back home. Thank goodness by accident they've changed the times of the busses in Glasgow so not all the Cumbernauld buses come at the same time. Now if you miss one, you only have to wait 15 minutes not the half an hour it used to be.
When we were walking home from the bus the rain seemed to get heavier. It was then I noticed the squeak from my left shoe an not long after that, I also noticed the wet soaking through. Good summer shoes, but not fit for walking in the rain. Such a shame.
Did I mention it rained today?