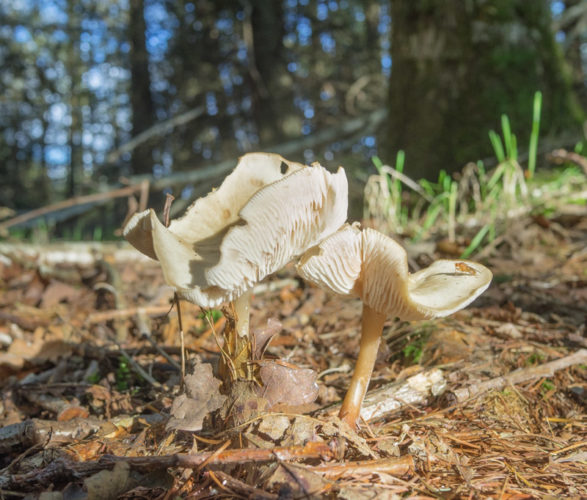 Scamp was going out for coffee, then she was going out for lunch and I was a happy bunny for once because Inktober 2019 had appeared on Flickr menu. It was cold today.
Scamp had a 10am appointment with Isobel and then a 12 noon appointment with Mags. Because it's the first of the month I had some backing up of images to do, but that could be done by the computer without any input from me, other than to initiate the copying. I had also given myself the job of taking rubbish to the tip. One old SCSI scanner that never really worked and a bag of rubbish, which we'll come back to later. We both got on with our respective duties and we bumped into each other after I'd been to the tip and she had been for coffee. I was heading back for lunch and she was heading out for lunch. My what busy lives we lead. I'd also checked on Inktober on Flickr and done a bit of armchair flying while she was out. Flying was a work in progress, but Flickr was looking good for once with 19 members. I've just checked and now we're up to 34! Not everyone will participate, I realise that, but 34 is a very good start. I also cut out the patterns for the new waistcoat. A much more manageable set of pieces. Only six templates. We'll see how simple the stitching is later.
After lunch, more armchair flying and then a walk to St Mo's because the light was good even if the temperature was still in single figures (9.9ºc counts as single figures, just). I got well wrapped up, but needn't have worried because the sun was actually quite warm and as long as I wasn't in the shade, it was quite pleasant. The sun was low when I was almost ready to come home and that led to some interesting effects, resulting in me being later than I'd intended. The PoD was one of the last ones from the walk and was taken with the 14mm lens to give a bit of depth to the shot.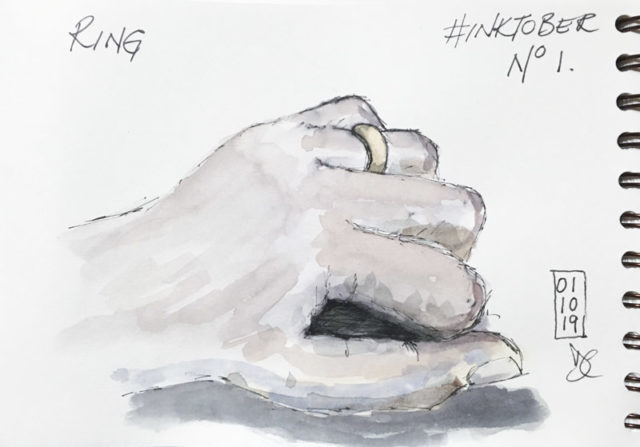 Tonight I did my first Inktober 2019 sketch, straight out of the 'Official' promos. The topic was 'Ring'. I took the easy route and drew my hand with my wedding ring. It's a bit rough, but I haven't done much sketching since May. Quite enjoyed it though. Tomorrow's theme is 'Mindless' and I've no idea what to do for it. Maybe because I'm mindless – now there's an idea.
Tomorrow it's back to Ballroom and Jive. No Salsa because it's the lady with the "Oo la la". No real dancing, just learning to raise your hand and shout "Oo la la"!
Oh yes, the rubbish thing. I bought a tablet stand from Ikea months ago because it was an ideal shape to hold my sketchbook for photographing the Inktober sketches. Guess what was in the bag of rubbish I took to the tip! Even worse, I put it in the bag in purpose. I'd forgotten I'd need it tonight. Numpty.