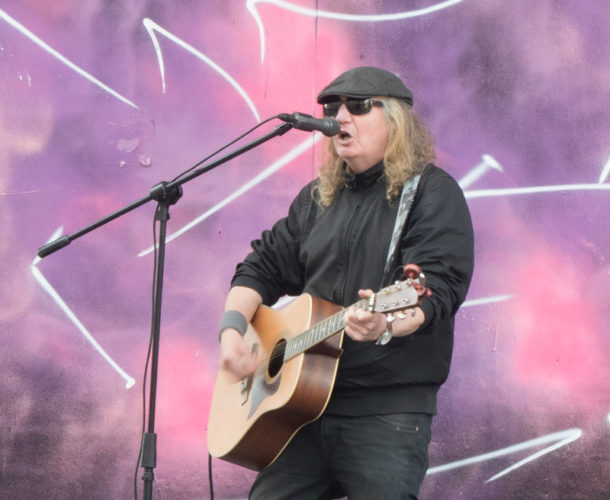 It was cold this morning. Temperature when I was making breakfast was 1.7ºc, which was around the 2ºc they predicted last night. There was even frost on the roofs out the back of the house. Winter is Coming. Hmm, that sounds like a good title for a TV series or something!
Flew around on X-Plane for a while trying to find out how autopilots work and then attempting to make a working flight plan using an amazingly easy to use piece of (legally) free software. Amazingly easy to use at the lowest level (my present level) but quite sophisticated as you get deeper into it. It's called Little Nav Map in case you're interested.
Just before I got started someone knocked on the front door and delivered a big box of flowers, a box of chocolates and a bottle of Prosecco. All from Clive, our visitor from last week. It was a lovely surprise. The flowers are beautiful and are arranged in one of my mum's vases sitting on a little table. We had to test the chocolates tonight just to check that they were ok 😉. We're leaving the Prosecco until the weekend! If you're reading this, thank you very much Clive it was really kind of you. I apologise for the arm wrestling in the restaurant!
Off to Glasgow to dance for an hour with Anne Marie. Went over the entire "Over The Rainbow" Jive routine with slight variations from Michael's moves. Tidied up the 'new step' from the Waltz and the Promenade from Quickstep. Rather a full hour!
Coffee and Debenhams to look for a new pair of dark trousers for me for next week. When we were going in, the Bowie / Bolan bloke was hammering out a version of one of their songs, so I took his photo. He's annoyed me with his singing for ages, now was the time to pay for it with a PoD. He sings Marc Bolan. He sings David Bowie. He's versatile because he sometimes sings Bowie songs with a Bolan voice and vice versa. This is him on his favourite pitch on Argyle Street in Glasgow. I liked his choice of backdrop. No trousers that I liked in a size that fitted. Maybe try Debenhams in Stirling later in the week.
Back home I made Smoked Haddock and Leek Risotto for dinner. Dead easy, because it's all made in the oven. That's the best type of cooking, the easy type.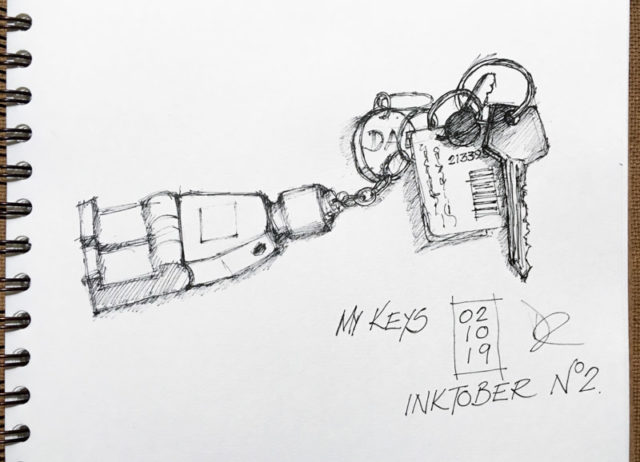 Today's Inktober prompt was 'Mindless'. I was indeed mindless and didn't want to do what most people were doing "Saving the Planet from the Mindless Ones". Eventually I gave up and sketched and scrapped a coffee bar, then noticed my keys sitting next to me. They didn't fit the prompt, but I thought the shapes looked interesting and doable, so today's sketch is Keys!
Tomorrow we may go on a trouser search in Stirling, or maybe we'll do something else.