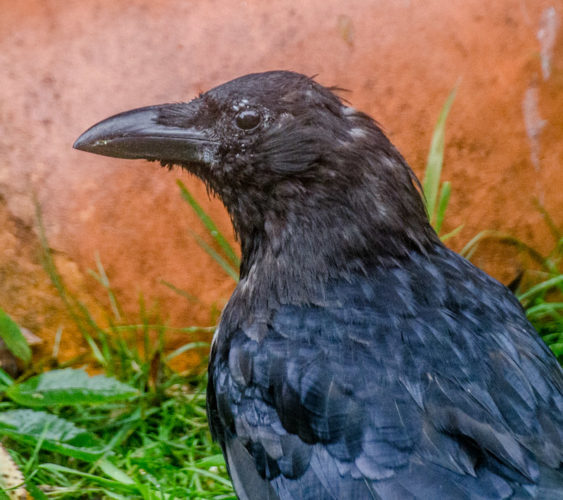 Today is the 1st of October. For sketchers throughout the world, it's the first of 31 days of inky fingers and that occasional sinking feeling in the pit of their stomach that tells them it's 11pm and they haven't done a sketch that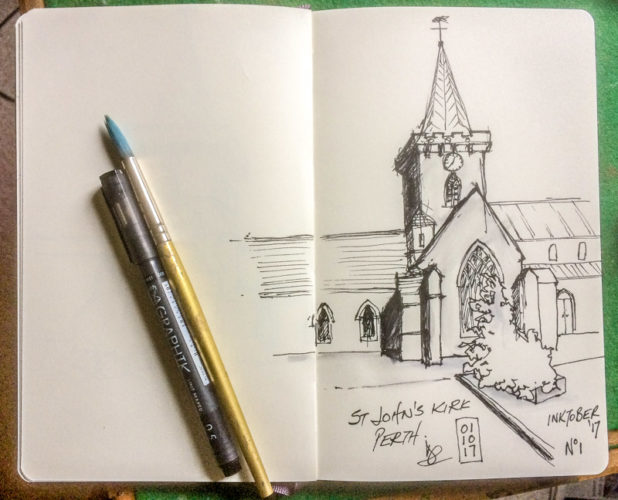 day. On the other hand, as they reach day 31 with a complete folio, it's a great feeling of achievement. Inktober was started by Jake Parker in 2009 as a challenge to improve his inking skills and develop positive drawing habits. It has since grown into a worldwide endeavour with thousands of artists taking on the challenge every year. In 2015 I signed up, but only managed five or six sketches. Last year, in 2016, I was more determined and completed all 31 sketches. I know Inktober isn't for everyone, but the regime of a daily sketch helps keep the mind and the hand active. Some people have hosts of rules and a theme for each day of October. I try to keep it simple:
1) Make a drawing in ink (you can add a little watercolour if you want to).
2) Post it online
3) Hashtag it with #inktober and #inktober2017
4) Repeat next day
That's enough of Inktober. What of the day? We were up and dressed early today, that is just after 8am to have breakfast watching the last ever Malaysian GP. It looked like shooty in for Hamilton starting from pole, and with Vettel starting from the back of the pack, but it wasn't as simple as that. It rarely is. For the second time this season, it was an interesting race, even the parade lap after the chequered flag had its moments with Vettel crashing into Lance Stroll. What a numpty.
I had intended going out for a walk to clear my head after that, but I did my first Inktober sketch instead. It was a really dreadful day weatherwise. Rain, drizzle, smir, torrential. All words for rain and each of them had a place in our weather map today. You'll notice sunshine wasn't mentioned. It was there, but its presence was measured in seconds, not minutes and certainly not hours. A dull, dreich day.
The bright spot was Salsa at night. It should have been on in the afternoon, but after a double booking we were sidelined to Ad Lib which is actually a very nice venue. I'd go there again, mainly because I got a nice parking spot almost right outside. Well, I deserve it, having a nice new motor.
Swallow Watch:  This week I saw some swallows, on Monday I think, and this is week 40.
Tomorrow? It's going to be windy and wet. I may go in to Glasgow to get fixative for the pastels and some watercolour half pans. If I've got time I might go swimming. Oh, and I need a sketch!