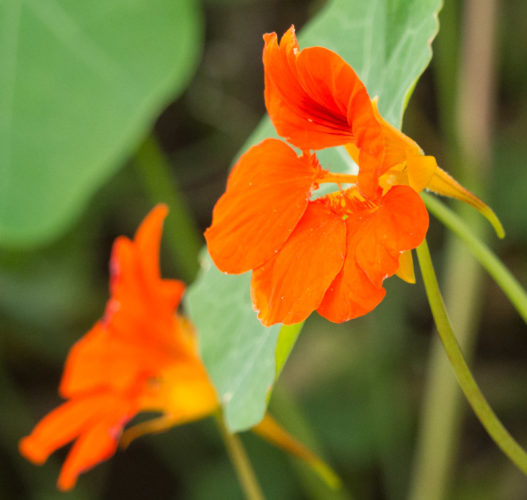 You should always start out with a plan. If nothing else, a list of things to do today. I had a plan, and I stuck to it (almost).
Maybe it was the getting up early yesterday to watch the Sepang GP that did it. Maybe it was that if I stayed in bed I'd be listening to the wind howling through the trees. Maybe it was because Scamp had shamed me into getting up and out. Probably all three. I got up and got going. First stop on the plan was The Fort. I was looking for two or three half pans of watercolour paint, some fixative aerosol and some magnetic plastic strip. I figured I could get them all at Hobbycraft. Next, I was going to the gym or maybe the pool to kick the dull winter blues. Thirdly I was going to get a photo and a sketch done. The magnetic strip was no problem, Hobbycraft had loads of different sizes and shapes of them. Hedged my bets by getting some strip and also some stick-on squares. Half pans were a non starter. They didn't sell them. Fixative was too expensive at £10. So I'd have to drive in to town and go to Cass Art.
It's wasn't an onerous task driving into town. Just for fun I switched into Sport mode and enjoyed the acceleration driving along the motorway. Parked no bother up on St James Street. That's not its real name. I can never remember its real name, but it's always St James Street to us. Walked down into the town and noticed that as usual it was much calmer with the buildings to shelter us pedestrians from the wind. Except, that is when you are near the big curved glass and steel structure on Queen Street. Like the Sky Garden in London, it seems to attract the wind and magnify its effect, possibly the curved frontage has something to do with that. Got the fixative, but still couldn't find the colours was looking for and time was ticking away if I was going to achieve number 2 on the list. Gave up and headed back to the car then drove to Westerwood where I spent half an hour in the pool, the steam room and the sauna. Drove back home and just as I was getting to the front door the sun started to shine. It lit up the two or three nasturtiums that have self-seeded in the front garden. The bright orange of the flowers against the green of the leaves made a great colour combination, and that was the photograph. Nearly there.
Sorted out (hopefully) a problem that's stopping some people from posting to the Flickr Inktober 2017 group and by then it was time to make the dinner. Strozzapreti with tomato, red pepper and spinach sauce. Very nice. Then out to salsa.
First class was easy. Intermediate level. Next class was murder, advanced and lots of twisting, turning, ducking and swearing. I don't know why I put myself through it. Yes I do, it's great fun.
Yesterday, driving home in the dark I wasn't impressed with the car headlights. Today I found out why. I was driving home with side lights. The headlights weren't coming on. Just to be safe, tonight I drove with sidelights and front fogs. I'm going to have to take the car to Stirling tomorrow to have a word with the man. Then, turning into the estate with no cars around I turned on main beam to see if that would work. It did, and then the headlights came on! So, they have been wired up, but is there a dry joint somewhere or a loose fuse? I don't know, but in a car barely four days old, I'd expect the lights to work. Definitely going to have to have that looked at pronto.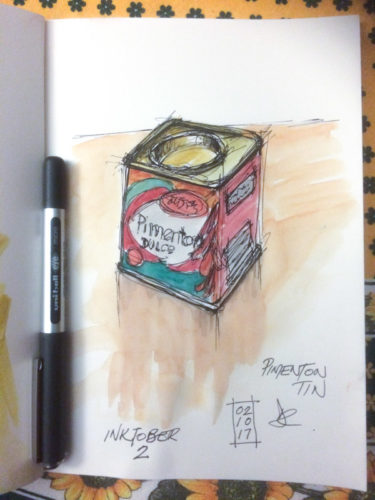 Finally got a sketch done about an hour ago. It's not great, but it's done.
Tomorrow I believe I'm in the navigator and radio operator's seat while Scamp has the controls. We're off to Tesco. Then Stirling.