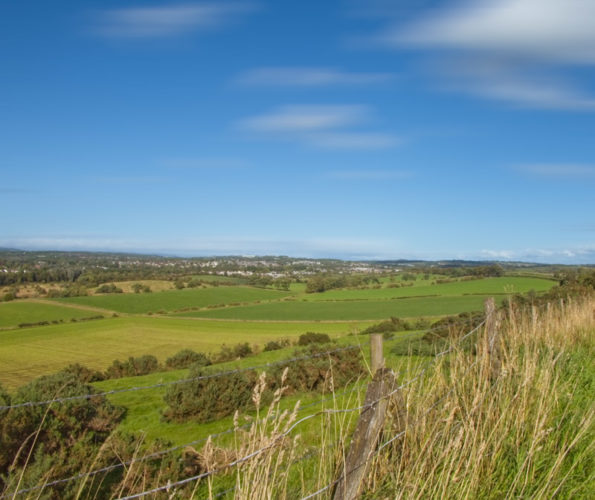 Do you ever have one of those days when nothing happens, but then you have difficulty in recalling any of it? No? Must just be me then.
Didn't get up until late. There seemed no point as the sun seemed to disappear, then reappear again weaker than it was. It would repeat this sequence, then come back strong again before starting again. It was also raining fitfully. Almost as if it couldn't be bothered becoming full on rain, it just wanted to drizzle all day.
It was Scamp who decided we must get up and go shopping. Not go for messages, go shopping to Morrisons in Falkirk and she was driving. So off we went (we got dressed first 😉 ) We hadn't gone far before the rain started in earnest and continued all the way to Falkirk. We went to get milk and muesli and came home with a whole lot more. Loads of stuff. Morrisons weren't doing breakfast, well they were, but it was taking 20 minutes for hot food and we wanted hot food, so we said "no thanks" and came home to make breakfast / lunch. Not brunch, because that's american (with a small 'a') and we're not the sort of people who do brunch. Whatever it is.
After lunch or breakfast whatever you want to call it, I went out to see if a bloke in Coatbridge would fix the scrape I made in the car last week, but he only fixes bumps and wasn't interested because the paint was scraped and he didn't have the tools to do paint jobs. He did however tell me about somebody on the other side of town who could do the job. That's tomorrow's visit.
Came home and took today's PoD from the top of the Whin Edge Brae above Mollinsburn. Faked it back home to produce moving clouds in the sky area but static grass stems in the lower part. Also gave it a warmer light overall. Not great, but at least I took a photo today.
Spent the evening tweaking the email settings on my Linx 12×64 and finally managed to get all my emails working on Windows 10.  We should have been  going  to Mango to dance with The Dark Side, but just before 6pm when we were due to leave, we had to put the house lights on because it was so gloomy and the rain was battering against the window.  We couldn't really be bothered, so we left it to another day.
Just one of those days.
Tomorrow I am hoping to go to sunny Coatbridge to see a man about paint.