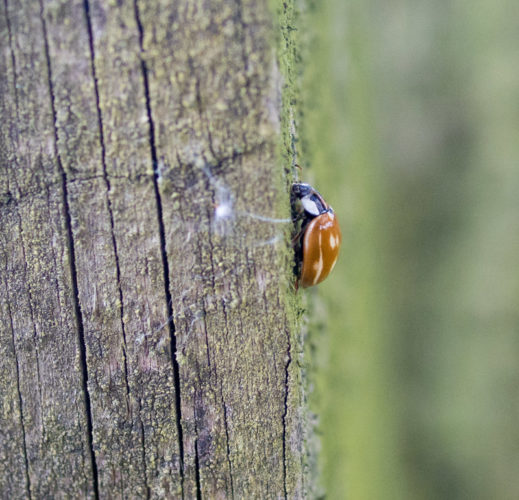 All in a days walk for me.
Scamp was out with the witches today for lunch, a late lunch where drink would be taken. Gentlemen were not invited, they were the taxi drivers. We know our place.
I painted for a while in the peace and quiet of the house and sort of improved yesterday's Inktense disaster. It's still a work in progress, but the acrylic paint does give a depth that the Inktense couldn't quite achieve. I added another layer to it tonight after the initial layers had dried and liked the contrast that was created. You may never see it, it's really a development sketch if I was going to be po faced about it. I'm sure there will be other iterations before it is ready for canvas and oils.
There are really disruptive roadworks with four phase traffic lights down at St Mo's school this week and they are causing a lot of bother. Because of that I delivered Scamp to the restaurant before starting on the painting. While the painting was drying, I took the Duke out through the roadworks again to fill it with petrol and also to get some photos. I drove up to the back of Fannyside and found a little dragonfly sitting on the grass. Unfortunately the shots weren't too sharp, so they will never see the light of day, I fear. Then I saw a long legged spider and a white spotted, orange ladybird having a 'Mexican standoff'. It was a bit of a toss up, but the ladybird won the day. Just across the road I saw the fencepost with the miniature trees growing out of it. No doubt they had grown from seeds dropped by birds or seeds excreted by birds.
I was just walking down the road when I checked my phone and found that my three hours of peace and quiet were at an end and Scamp was requesting her taxi.
That was a good day, with good weather, painting, photography and a little bit of nature too.