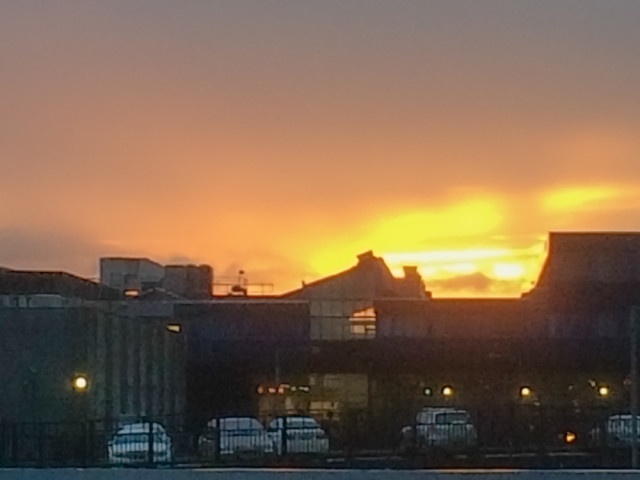 This will be a short entry.  It rained from early morning today and it's still raining.  Almost all day it's been a milky white sky.  Yesterday I was listening to Guy Garvey and in " Harder Edges" one line is "… Burgeoning sky all day grey, Like living in a Tupperware box …".  I know what he means.
I'd half intended to go in to Edinburgh today to see an exhibition in the National Gallery.  It's been on since mid October and now, at the start of January, I'm finally getting round to going to see it.  I decided last night that I was unlikely to get parked at the train station on a Thursday, but had more of a chance on a Friday.  I am also the grand master of procrastination, so tomorrow it is … until tomorrow.
I made a pizza for lunch, a really good pizza made from the excess dough from yesterday's flatbread.  Rarely has the frying pan pizza failed me, but this time again it worked.  We waited for that meal to slide down then both agreed the only thing to do today was to go to the gym and pool.  I did the gym first then had a quick swim.  Scamp went for the swim without the gym.  Both of us agreed that it was one of the best things to do on such a dull day.  A quick trip up "The Toonie" afterwards.  I took the opportunity of trying out a new camera app for the iPhone.  You can see the result above.  It's absolutely awful.  It needs a lot more practise I think.