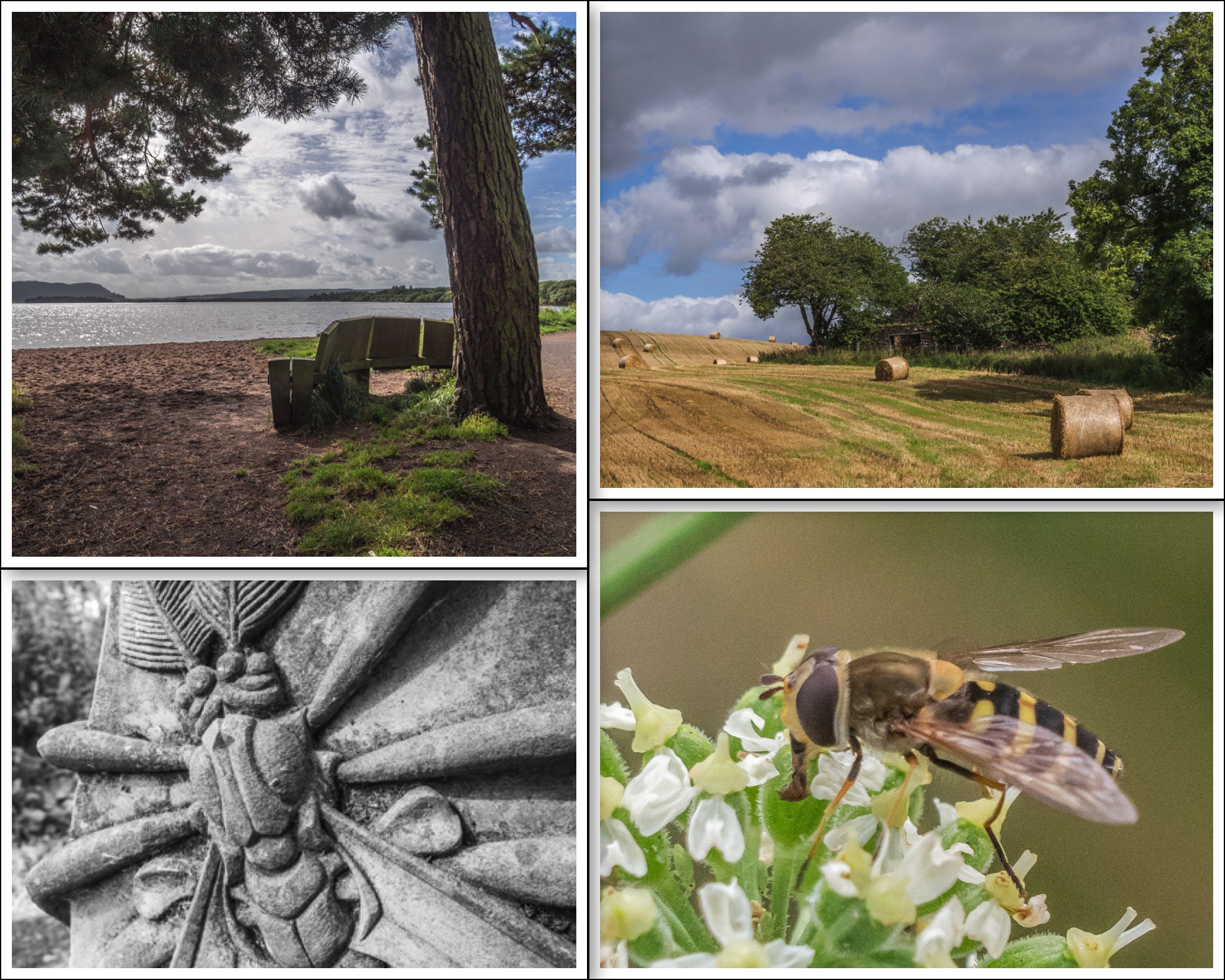 We're sitting in the cafe at Loch Leven's Larder. Been for a walk along the lochside and are both now ready for lunch.
Well the lunch was delicious. Mine was a Lamb, Chorizo and Puy Lentil Casserole. Scamp's was a Smoked Haddock Quiche.
We had decided in the morning that it would be a sin to waste a good, clear sunny day like this, especially after yesterday's rain, by wandering round the shops. We got the map out on the laptop and chose Loch Leven as the place to go today. It was a good decision. We parked at our usual place and walked clockwise round part of the lochside path. Walked a mile or two, had a seat, then walked back to the car. I managed to get a few photos of the corn fields on our way round the path. Scamp thought we might manage to get all the way to LLL, but it was way too far. Enjoyed the walk more than our usual anti-clockwise walk. Saw a powered glider. Not like a Grob, but with an engine on a pylon above the wing. Wish I'd got the registration letter, then I'd be able to look it up on the net
Drove home over the Forth Bridge and got a good look at the new bridge. I wonder what it's name will be. Not the official name, but the one it will be known by, it's Real name.
El Cap seems to be behaving itself much better than I'd anticipated. Got up this morning just before 6am and sorted the problem with the email not being recognised. Then I went back to bed. So far, touch wood, the new OS seems quite stable. Glad I did the upgrade.
Some say rain tomorrow. Some say sun. I'm voting for sun. Just like today.