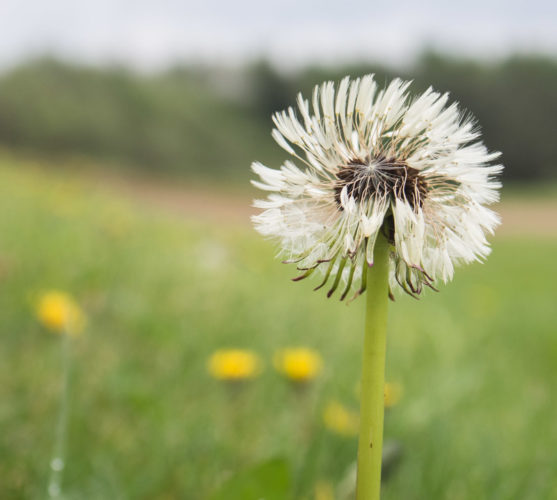 There are some days when you can't put a foot wrong. This wasn't one of them.
Our Jive was fine. No real problems. Michael even taught us three new moves to add to our little routine. I got most of them right … eventually. However the quickstep was a different story. I lost count of the number of times he stopped us and corrected me. I was beginning to lose my rag and I think he noticed it. I stuck with it though because most of the corrections he was making were legitimate if a bit picky. Sometimes, however he would tell me I was doing things wrong but I'm sure I was doing exactly what he had taught. Maybe he was just having a bad day or had got out of bed on the wrong side. Graham and Isobel left halfway through the class. I think they'd had enough too. Maybe next week will be better.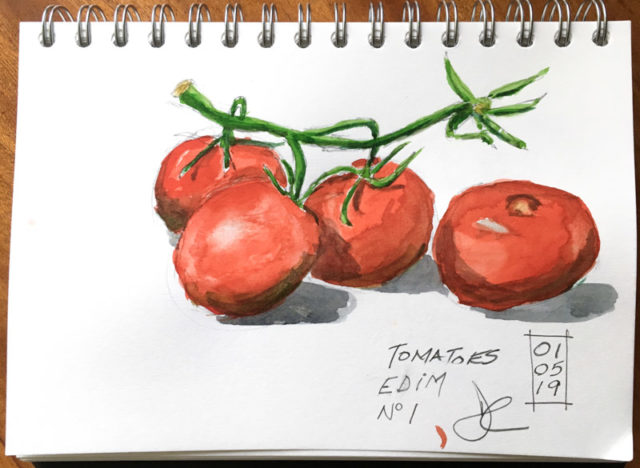 Back home, a cup of coffee and a completed first painting for the 'Every Day in May' challenge (topic -Some Fruit) got my head in a better place and I managed to get an hour in St Mo's where a dandelion seed head became PoD. It looked a bit bedraggled after an afternoon of rain.  Dinner was Kedgeree made by Scamp with just the right amount of curry powder and a lovely bit of fish. Delicious.
Salsa was good fun and just for fun I asked a few of the girls I was dancing with if they'd enjoyed their "Ooh La La" class last week. Their looks spoke volumes. I don't think it was a fun class. The beginners were doing Sombrero and the looks on their faces when they saw it demonstrated were hilarious. The looks that said "We'll never be able to do that!" But they did and by the end of the class they had all but conquered it. Beautiful light on the drive home and a lovely sunset after a wet day.
Up early tomorrow to take Scamp's car in to the garage for MOT. Keeping our fingers crossed.