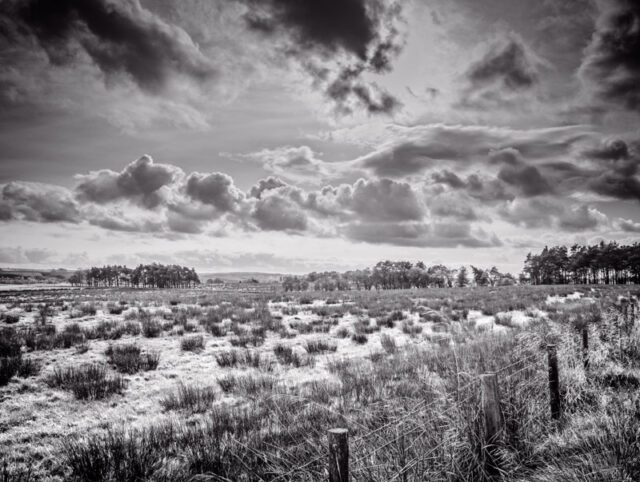 Nic the Chick gives us more grief.
Scamp was out for coffee this morning, she only had a few minutes to speak to Hazy, before she gave me a wave and was off. That left Hazy and me plenty of time to discuss books and life in general. Thanks for the website recommendations and and for jogging my memory about a missing book from my Becky Chambers collection. It's now on my Kindle. Laughed out loud at the cat picture you posted on FB! Fair enjoyed our wee hour long chat.
After that, it was back to gathering together the stuff to go to the tip, after I'd tried and failed to kick my Iomega Zip drive back into life. My pal reckons it may be a dodgy power supply. Put back all the stuff I'd taken out of the cupboard in the room apart from the big heavy pile that was loitering in one of those enormous Ikea bags. That was going into the "Small Electrical" skip. The other smaller Tesco bag held the "Household Recycling" junk.
Had lunch when Scamp returned and then hauled the two bags off to the council skips. Drove up to Fannyside and parked in my usual place. Listened to Nic the Chick's proposals to make our lives even more dull and uninteresting. Yes, I know she has our safety at heart, but this is not what you want to hear heading towards November. Pubs closed (doesn't affect me). Restaurants closed (that does!). Recommended not to travel (won't affect me). Went for a walk along the road and back again getting some fresh air and some lovely (for me) photos of the moody moor to match my mood. Drove over to Val's and handed him a camera he has been wanting. Nice to feel you're doing some good. I don't use it and he will. That makes sense to me.
Came back home and then walked to the shops to get the makings of tonight's dinner which was Bacon & Borlotti Beans, recipe courtesy of JIC and Sim. Scamp was chef tonight and she admits it wasn't as good as the original, but it was close enough to be worth making again. Thank you pair for the recipe.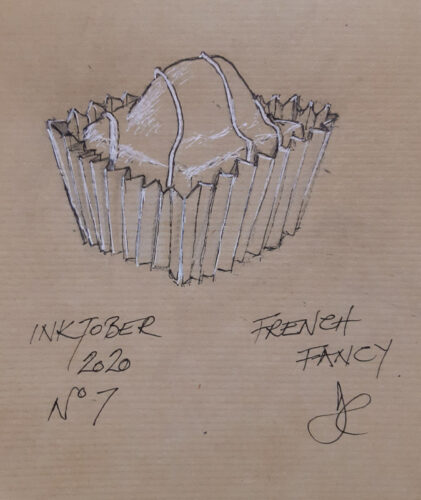 Today's PoD was one of those moody moor shots, because I liked the sky. Today's Inktober prompt was "Fancy" which I turned into "French Fancy". I'm getting to like sketching on the Craft paper. It's like using cheap pastel paper.
No plans for tomorrow. Scamp suggested we go to a pub before they all disappear for good. That's perilously close to the truth.