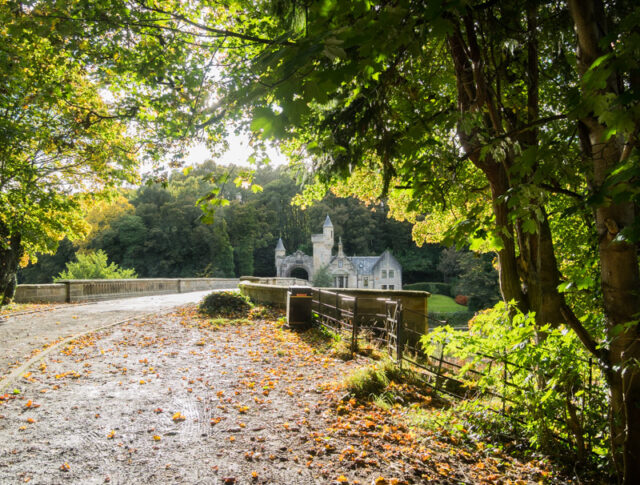 I'd barely started to clean up my room this morning when Scamp noticed that she had a missed call
Crawford & Nancy had phoned to suggest a meet up today on Clydeside. Beautiful day, far too good to be clearing out cupboards, so we phoned back and said "yes" then were off to Rosebank. We were there first, so we booked a table, collected a buzzer and messaged the other two that we were had arrived and a table was booked. We went for a browse round the tat that always seems to be on offer in these places. Inevitably nothing caught our eye and we soon recognised the other masked pair arriving. Stood talking and getting in everybody's way for a quarter of an hour or so before our buzzer buzzed and we were shown to our table. Food was good, better than the standard garden centre fare. Scamp had Mac 'n' Cheese and I had Scampi. Everyone had chips with their meals. For what must be the first time, I had a really decent Americano in a garden centre. Usually it's a teaspoon of coffee in the portafilter and half a gallon of water. This was real coffee. As good as my coffee, well almost. After the meal we sat and talked for another couple of hours. Eventually we were all talked out and said our goodbyes. I'm really glad Scamp noticed she'd that missed call.
We stopped at Mauldsley on the way home so I could grab some shots of the bridge and the gatehouse, aways a favourite of mine. Unfortunately because of the recent flooding there were a lot of industrial protective barriers up and there was no chance of the shot I wanted from the edge of the river looking up at the bridge and the house, so I had to be content with a shot from just over the bridge looking back at the house. I was shooting into the light which wasn't ideal, but managed use the foliage of the trees to shield the lens from the worst of the bright sunlight. I spoke to a couple of blokes packing up after fishing. Apparently today was the last day of the trout fishing season and the river wasn't really ideal with heavy and dirty water, still running off a spate. Drove home and it looked as if we just missed a heavy shower when we were just past Hamilton services, so maybe that fifteen minutes or so at Mauldslie had been a good choice.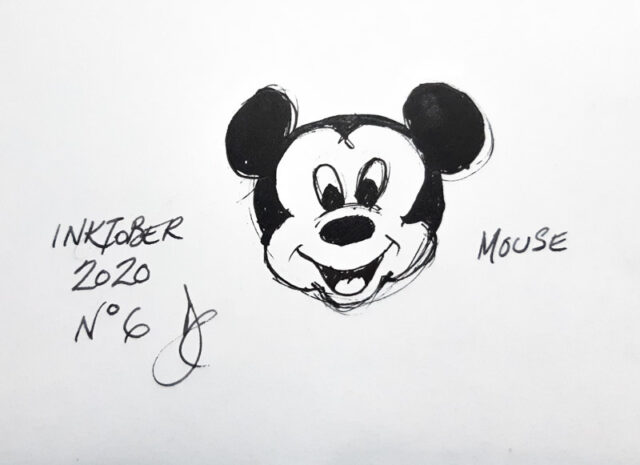 Back home the photos looked good enough. Started working out how to interpret today's prompt of "Rodent". The rodent I was thinking about was a mouse, or to be more accurate, a bluetooth mouse. After about an hour of work I gave up on it and copied a Mickey Mouse from a piece of cloth I had in my room. That eventually morphed into what you see here. It's not perfect, but it fits the prompt and that's all that matters.
That was a really good day. A few hours spent with old friends just shooting the breeze and catching up. Plus, Scampi 'n' Chips & Mac 'n' Chips. What's not to like.
Scamp is booked tomorrow for coffee with Annette. I think I will be continuing the clean up / clear out of the painting room, all being well. We'll be listening intently to Nick the Chick's latest proposals for a Circuit Breaker to halt Covid and hoping it has no unwanted implications for travel.