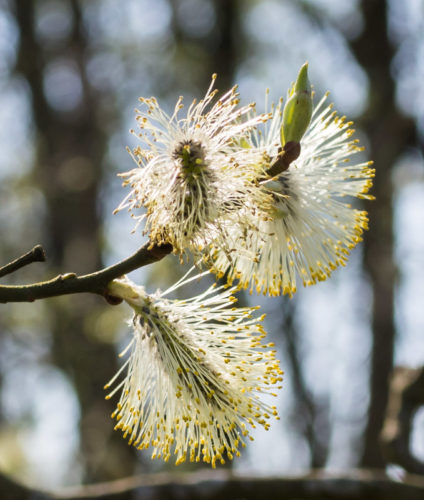 Scamp was going out to a 65th party tonight, so no dancin'. Not really a problem because it was going to be hot. Too hot to trot!
First a spot of gardening was the order of the day. Scamp, of course, went overboard planting at least half a dozen pots of herbs and other plants. Me? I took the measured approach and planted a line of peas, some leeks seeds and replanted my cyclamen that seemed to die off for some reason in the start of the year. It's more a hopeful planting than a confident one.
After lunch Scamp soaked up some rays while I took the Dewdrop out for a run. The wind was a bit stronger than I thought it would be, but it was a fairly enjoyable run. Very few photos to be had, so the best of the day and the PoD was the catkins at the top of the page.
Dinner tonight was roast veg and the hogget steak from yesterday's farmers market. First attempt was a bit too pink for me, so on Scamp's suggestion I gave it another ten minutes or so in the oven. That was just right. I'll try to remember that for next time. Scamp's roast veg was lovely, although I think the roasting tray is now a goner because the non-stick coating is not even sticking to the metal. They just don't make things to last these days.
Scamp was getting a lift to the party (Girls only!), so that left me with an hour sitting in the sun. Unfortunately I was the taxi driver going to pick them up later, so I had to forego the bottle of beer that would have made the seat in the sun complete.
Tomorrow we have no plans. Maybe that bottle of beer and another seat in the sun.