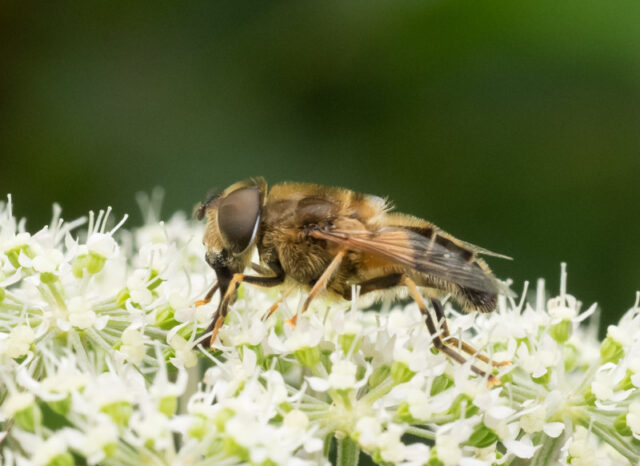 That was my first thought this morning.
Not as warm. A bit fresher perhaps? Yesterday was just a bit too unScottish on the temperature scale. Today was going to be more down to earth.
We had no bread, very little fruit and no fancy little cakes, so I wandered off down to the shops in the morning. Got enough stuff to feed us for today (and a few days more if the truth be told) and a bar of chocolate for going, which I thought was very fair. Lunch was a roll 'n' cheese for both of us, but not just ordinary rolls, no, these were Ciabatta rolls that had come all the way from Iceland, the frozen food shop, no the northerly island nation. Then we sat and wondered what to do until the live British F1 GP qualifying was due to start. We were then glued to our TV until the end of the qualifying came to a nail biting finish, or at least that's what we were told. It was the usual faces in the usual grid slots. No nails were bitten in this house.
Later in the afternoon, I took myself and a camera out for a walk in St Mo's while Scamp waited at home, deciding what to wear for tonight's Zoom Dance. To be fair to her, she also prepared the "mise en place" (food and dishes preparation) for tonight's dinner which was Smoked Salmon and Broccoli Quiche. We'd made it before, but it was really good to walk into the kitchen and find everything laid out for me. The actual cookery was easy after all that. It tasted really quite good. Not as good as Jackie's, but a fair stab at it. Plus, of course she uses the old fashioned shortcrust pastry base while we have a new super fast method which must remain a secret!
After dinner it was a bit of a rush to get the living room rearranged in time for the dance. It's really a good way of having a socially isolated dance without the need for face masks and all that faff. Just a computer and a space in your own home to dance. It's amazing the amount of stuff we'd (read "I'd") forgotten since the last one. It took me one whole track before I got the steps for the basic waltz anywhere like a dance and not just staggering blindly around the living room. The Social Foxtrot is all about dancing in never ending saw-tooth formations, even I can manage that. Salsa was … let's say it wasn't as smooth and faultless as it should be. All in all, it was an exercise in not falling over and no, I'd not had anything stronger than a bottle of beer at that point. However, it was great fun and good exercise too. Don't know what the couple next door in their Jacuzzi thought! I kid you not, they have a jacuzzi in a gazebo in a garden the same size as ours. What is Westfield coming to? I think they have just too many Zs in their heads! When the Zoom dance ended we had to have a wee seat in the quiet just to allow our muscle groups to return to normal. Next one is in a couple of weeks time unless Lockdown finishes before then – we should be so lucky!
Today's PoD was wee fly on a cow parsley head.
Tomorrow we may be aching so much we won't be able to go out anywhere, or maybe we should just to ease those dancing muscles.