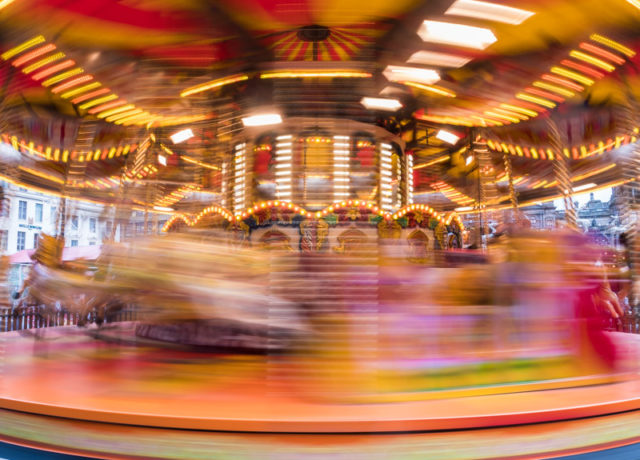 Today we thought we'd take the slow train to Glasgow, from Greenfaulds. Slower, but with more interesting scenery.
So easy to park at Greenfaulds, compared with Croy with its overcrowded car park. OK, the journey took longer, but we weren't in a hurry. The journey took almost 25 minutes which is not a lot longer than the time from Croy. Thankfully we didn't have to get out the train at Springburn and change trains, or as I recall, wait for the train to change tracks and then get back in again.
While Scamp was looking for unspecified articles, I went up to level 3 in JL to look at the toys. Of course, as it was before Christmas, all toys were at premium prices, but it was worthwhile looking to see what might and might not be available much cheaper after Christmas. Of course, I'm not allowed to buy anything else until at least 2030 <wink>. Walked up Sausage Roll Street and had coffee in Costa. It really must only be Cumbersheugh Costa that make such poor coffee. The flat white I had was fine. Back down again and on to George Square where today's PoD came from. Finally we got the train back again to Greenfaulds.
I knew I had one in the bag, but that didn't prevent me from taking a walk over to St Mo's. Just missed two deer, but the light was so low I'd have been hard put to get any decent images. I really need to go further afield these days to get some fresh scenery.
Still having problems with the new ON1 2020, but I uninstalled it and then installed a fresh copy. Now things seem to be running a bit better. However, now my NAS drive is having problems. White light is flashing which generally means that it's rebuilding its catalog. It may be time to put it out to pasture and get something more dependable. That's a problem for another day.
Tomorrow we may go out for a walk. Just to be out in the open air without any shops would be a blessing.