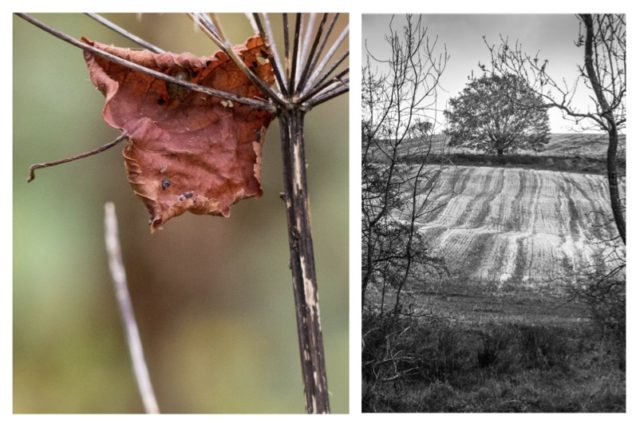 Ophelia arrived early in the morning. I woke just after 4am with the wind howling around the roof. After I had a plate of cereal I went back to bed and slept until my alarm woke me at 8.30. It was however a fitful sleep.
I think, because I'd broken my sleep, it was a long time before I woke properly. Once I was fully compos mentis I phoned customer support at Vodafone to find out what had happened to my new phone. Hmm, that's an hour of my life I won't get back. What a total waste of time. The first guy I spoke too at least sounded apologetic and passed me on to the customer care team. That's where the help ended. Lots of 'sorrys', but no shift on the script that there are no iPhone SEs anywhere. Apple don't even have them, she said. I asked to speak to a supervisor. She said ok and put me on hold while she went for a fag. Then she came back, did some more 'sorrys'. Again I asked to speak to a supervisor. Again she put me on hold for a while then came back and said the supervisor had agreed with her that there were no iPhone SEs anywhere in any of the shops. "None at all in the whole of the UK", I asked. "Yes" she said. I asked her why Tesco had them in stock. Her reply shocked me. She said "Where?" She did have an Indian accent. Did that mean she was working in a far east call centre? I thought everyone in the UK knew where Tesco was. I tried a third time to get to speak to a supervisor and she said that all the supervisors were in a meeting and couldn't be contacted. It's not until you go start writing this down you notice things. If the supervisors were in a meeting, how did she manage to speak to one? I hate being lied to. I especially hate being lied to badly. I gave up.
When I came off the phone, I phoned the Apple shop, just to see if there was a smidgin of truth in her lies. "Did the Apple store have Iphone SEs." "Yes." came the answer "Both sizes and all colours." Maybe they are keeping them because Vodafone haven't paid their last bill.
After lunch I phoned a different Vodafone line. Have you heard the expression "A dog with a bone"? In Scotland we have our own version "A dug wi' a burst ba'." That's me. This time I told the automated system that I wanted to leave the Vodies and almost laughed at the sad automated voice. All this bloke wanted to do was repeatedly try to convince me that an iPhone 6 was a better deal. Thanks to Hazy, I was forewarned and I cut the call short.
I went out for a walk to clear my head and get a few shots to make a PoD. I liked two of the images and that's what is on the top of the page. The mono shot became PoD.
Back home I had one final phone call to make and it wasn't to Vodafone it was to Trading Standards. I told them the sorry tale of my missing iPhoneSE and the woeful customer service at Vodafone. They gave me concise instructions on how to complain and who to complain to. If the phone is not in my hands this week I will type out that letter and post it Registered Post. After my Indian experience today, even if I have the phone in my hot little hand, I may send the letter anyway.
Dinner tonight was Simple Fish Stew. Thankfully Tesco (you have heard of Tesco haven't you) had some simple fish!
Too frazzled for a sketch tonight, anyway I need to make up my sleep-time Ophelia stole away during the night.
Tomorrow? Weather permitting we may go out for a spin somewhere nice.