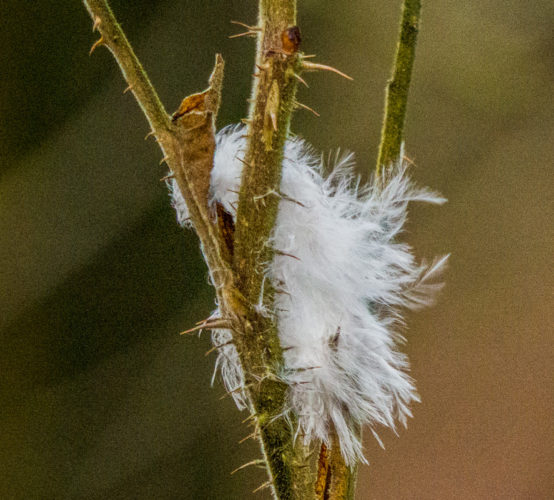 It was another beautiful day.  Cold, but beautiful.  After seeing the fun the birds had at Madeleine's birdbath in the garden in Trinidad made us decide to get one for our wee postage stamp garden at home.  Today we set out to see what was available and at what price.  We could also have lunch.  Two birds, one stone, no killing was done.
I'd initially thought of driving to Dobbies near Bearsden, but decided to change our destination to Oakwood Garden Centre.  We'd been there before and the food was good.  You can see now that the real reason we were going was for lunch.  Bird bath was just a ruse!  Enjoyable drive through the countryside just north of Glasgow.  Got there and the cafe was full, but they took our name and we were soon seated, with Scamp getting the good view out the window across the fields to the hills.  Food was good, maybe mine was not as good as last time, but that's being picky.  This place serves real coffee.  Strong, rich Columbian.  Just the way I like it.  Browsed the bird baths available and although I liked the one with the two cherubs, Scamp scowled.  It will be a plain one, I think.
Drove home and dropped in at Lidl for some veg to make Minestrone soup. 
With it simmering away and Scamp ensconced at the ironing board, I went out to get some photos at St Mo's.  Thought of doing a sketch of the front / side of the sports barn, but it started raining, so I walked over to the pond instead.  The rain didn't last, so I attempted a sketch of the rear / side view and that's what you see here.  I think I should have stuck to the front view as the perspective gets a bit dodgy here.
There wasn't much to photograph at the pond or in the trees, but I did get the shot above which I quite like with the contrast of hard and soft textures.
Salsa was good, if exhausting tonight.  Almost the whole of a level 2 class, followed by an advanced class.  I think I've finally mastered El Niño, but I won't know for certain until Monday night when it will be put to the test again.
Storm Doris is heading our way – didn't it drift our way when we were in Trinidad?  Maybe it got lost.  Anyway, amber alert for snow for Central Scotland tomorrow!  Don't think I'll be going far, except possibly a walk to St Mo's again to get some photos if all goes well.