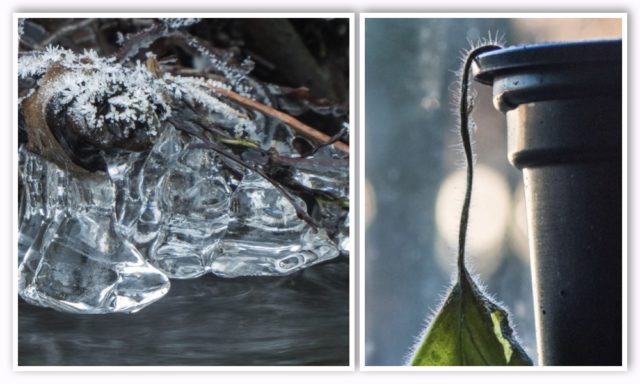 Not so much pants, as trunks, or the lack of them. Everything will become clear.
Drove to Tesco in the morning to get the makings for some soup. I'd never made just ordinary vegetable soup and I fancied a go under the strict tutelage of Chef Scamp. After we got all the veg that Tesco had, I drove back and got started chopping and dicing and washing veg. Then I basically bunged it all in a pot, poured in some water and set it to boil. After it boiled I turned it down to a simmer and left it for an hour. An hour in which I had my lunch and took my PoD of a failed leaf cutting sitting on the window ledge. Then I prepared myself for the onslaught of Gems.
It's a Monday and Mondays mean Gems. Today they returned after their Christmas break and would be in good voice (for good read Loud). I had other plans, I was going to the gym.
Drove to the gym, found a vacant locker and started to unpack my gym bag, only to find that I'd forgotten to pack my swimming trunks. Now I had two options. One was skinny dipping, but I'm a bit old for that and the other was to return home, pick up the trunks and head back to the gym. Such a waste of time. The third option was to leave it until tomorrow and go for a walk instead. I chose option three and walked along the Luggie Water for a while and got some photos of the ice on the river and also some icicles on one of the railway bridges, so all was not lost. When I finish this, I'm going to put my swimming trunks in the gym bag for tomorrow.
Salsa was fun tonight. It took me all my time remembering what name went with what move, but I was not alone by the baffled looks on some of the faces around me. Tonight's move was Gorila (one L) and it was a twisty turny one that I must look up on YouTube.
Tomorrow the Gym with all the correct equipment? Perhaps.