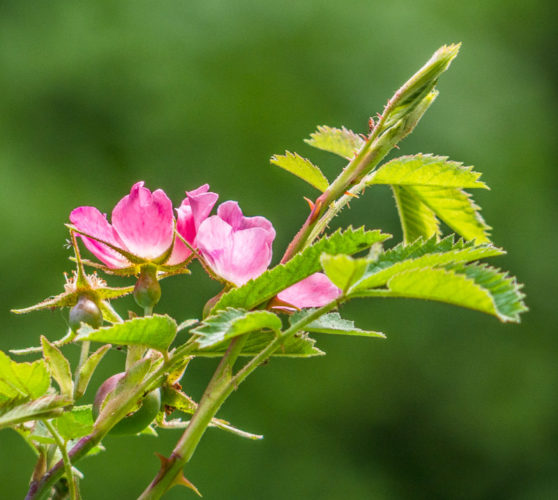 Today was always going to be a recovery day. Dancing at the Sunday Social, then dancing at the 40th wedding anniversary celebration for Johnny and Andrea. Late drive home then crashing to get the blog done before the witching hour. I don't suppose the wee dram helped either.
Anyway, a new day. Did a bit more gardening, but not as much as Scamp. After lunch I went for a walk to lose the black monkey that was on my shoulder all day. Went down the Luggie for a change and got the photo of the dog rose and the sketch of the railway bridge. Came home, without the monkey, had dinner and went to more salsa. That's the day in a nutshell.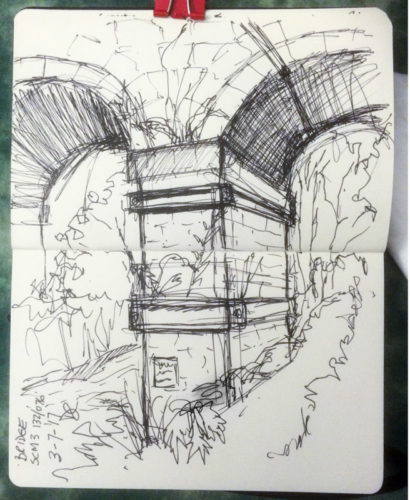 There's not much more to say other than I hadn't intended doing a sketch every day in July, it was just a lovely warm sunny then dull day and I love the textures of the old railway bridge. I expect some day they will have to repair or replace it, but until then I'll admire its rusty overgrown features and photograph it or sketch it when it appeals to me.
I helped out at Cameron's enormous beginners salsa class. He really needs the help. He's getting better as a teacher, but really needs to "speak more clearly and distinctly" to quote Scamp. He also needs to stop referring to everyone as 'guys'. That's ok when you're talking to a bunch of guys, but calling everyone 'guys' can be confusing for beginners to know when he's talking to leaders and when he's talking to followers. Maybe he will improve, or maybe as someone once said at school "He's plateaued." IE. 'reached a state of little or no change after a period of activity or progress'. Only time will tell, but I, as a seasoned dancer, found today's class confusing, so what did the beginners think.  One big bonus tonight was that Scamp drove us in and back from class.  It was so relaxing being driven, but I don't think Scamp found it that way.  I think I may be driving on Wednesday DV.
Tomorrow we're out fairly early. Don't know what we will be doing after that.