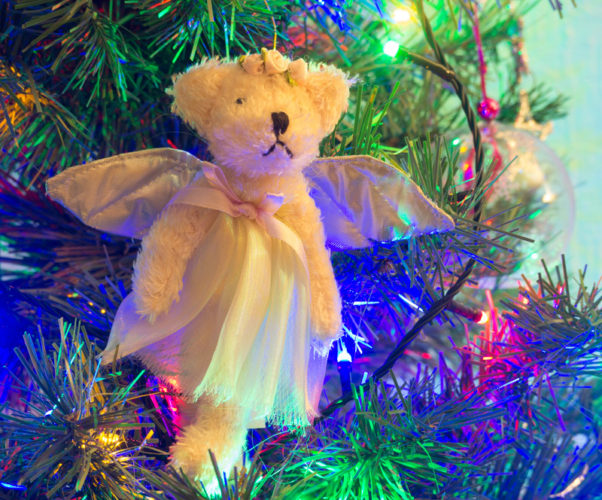 Dull day. We went to Stirling. We had coffee in Nero. We came home and had soup for dinner. We went to Salsa and danced an hour away with the beginners. We came home and I took a photo of the condensation on the front headlights of the Juke.  The beginning of the evidence file.
Some days are just so exciting it takes me all my time to record all the details. Then there's days like today.
PoD is Fairy Nuff on the Christmas tree.
Tomorrow we visit Glasgow for more fun.  This time we are facing Storm Caroline which is starting to wind itself up tonight