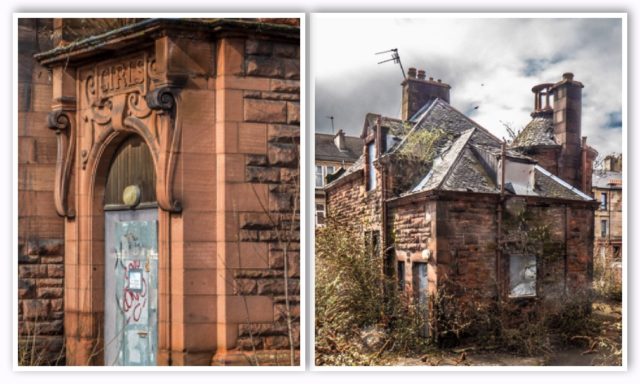 The start of British Summer Time and Fred and I are off to get some art inspiration and perhaps even some art if the price is right.
The clocks had jumped forward by an hour this morning. Well some of them had, the new, hooked-up, on-line ones were up to date and time, but the rest had to be pushed on an hour by hand, or more likely by finger. With that done it was time to sit down and watch the first F1 GP of the year. Felt sorry for Hamilton as he was cheated out of first place by a clever bit of rule twisting by Vettel. I don't like Hamilton, but I detest Vettel.
Got ready to go in to Glasgow with Fred. We were going to an artist's sale in the WASP studio. Nothing to do with White or Anglo-Saxon or Protestant, thankfully. WASPS in Glasgow are Workshop & Artists Studio Provision, and that's where we were heading this morning to an Artist's Clear Out Sale. Lots of stuff for sale. Ceramics, Glass, Paintings and some fabric work. Most of the prices were realistic, but a few were imaginative to say the least. I bought three ceramic bowls, small, medium and large. Fred got a brooch for his granddaughter. On the way back we passed an old school and with the sun shining on it, it looked worth a few photos. That's what you see above. PoD was the old schoolhouse in the frame on the right. I tried a sketch of it when we got home, from the photo. It may or may not see the light of day. In fact, I may wait for the light of day to finish the washes on it.
Dancing this evening was at La Rambla in Paisley. Really enjoyable, probably because it's weeks since we've been out dancing in public. No tapas today because of the length of time it took on our last couple of visits for our food to arrive, and of course, today it had been much quicker. That may have been because of a new ordering procedure suggested by Shannon, or it could have been because of the fewer numbers who were ordering food. Only time will tell.  Beautiful sunset as we were driving home after a really sunny day.
Tomorrow is Monday. That means the likelihood of gym or swim. I'll decide which tomorrow.