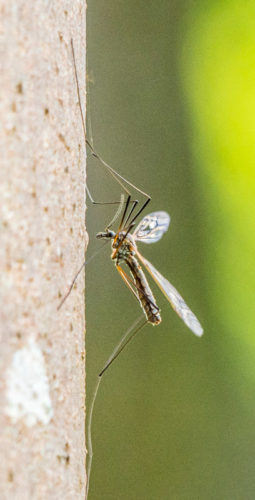 Scamp kindly offered me a run to the train station today because I wanted to go camera shop window shopping and she didn't.
First stop was Jessops.  It used to be good, a long time ago, then it became truly terrible and eventually died.  It was taken over and re-energised by Peter Jones famous for Dragon's Den.  For a while it became more like a photography shop again, but recently it's become run down, staffed by people who don't know what they're talking about and just plain crap.  However, it was there or JL.  At least you can pick up the cameras in Jessops, even if most of them have almost no charge in the battery.  The big failing point for Jessops is the staff.  They think they know it all, and they don't.  For selling point 'n' shoot cameras to little old ladies, they're fine.  Ask them questions about the more juicy details of a camera's specification and you get that rabbit in the headlights look.  Either that or they tell you the first thing that comes into their head and then argue black is white that they've 'Read it in a review'.  No you haven't mate, you just made that up.  That was the case today.  Apparently Panasonic are wrong to say that the sensor size in the TZ 70 and the TZ60 are exactly the same size.  The schoolboy who served me today told me that the TZ70's sensor is 'just slightly bigger'.  Utter crap.  "Could I put a card in it, to try it?" I asked Mr Know-it-all. "Eh no actually.  Sorry.  You need a screwdriver to take the security device off."  So you expect me to pay three hundred odd quid without checking the quality of the lens?  "Yes.  Sorry."  See what I mean about Jessops.  They're on the slippery slope.
JL were worse.  After waiting for 15 minutes for a promised sales assistant to allow me to touch the TZ70, one arrived and opened the case.  "Could I put a card in it, to try it?" I asked, "Yessssss??" was the hesitant reply. "If you ….."I didn't wait to find out what I had to do, I just stuck an SD card in the camera and took a couple of shots.  It seemed ok.  "Can you tell me what the ring around the lens does?" I asked.  "I think it's for focusing or something, but I'm not sure"  was the answer.  Her parting shot was the winner for me: "If you've got any questions, just come and ask me."  By this time, I'd had enough.  I thanked my assistant and went to get the train home.
When I got back home, I eagerly fired up Lightroom to see what the purloined shots from the TZ70 with the 'slightly bigger sensor' would look like.  I'd deliberately chosen RAW and JPG files as the format.  Sorry JIC, is this giving you a headache?  Anyway, poor little Lightroom 5 just stared at the grey square in  the import dialog and said "I don't know what this is."  It appears that the RAW file requires Lightroom 6 to open it.  All that time wasted!  But there was an elegant solution (isn't there always?)  It seems like that if you edit the EXIF (which is the little database inside almost every computer file) and change the camera model from TZ70 to TZ60, it will load perfectly.  I did and it did.  The result wasn't earth shattering.  Well, the subject was a rack of 'toy cameras' in JL, so the subject matter wasn't fantastic, but the quality wasn't either.  It wasn't bad, considering that the sensor (the digital 'film') is about half the size of an adult male's pinkie nail.  It just wasn't what I'm used to.  Size IS everything in cameras.
I think I've talked myself out of a superzoom compact camera.  I much prefer the quality of my Olys, despite their weight.  I took them out to run around St Mo's for a while later in the afternoon sunshine.  That's where today's PoD came from.  It's a Jenny Long Legs, also known as a Crane Fly.  The other two scary flies didn't make it to PoD, but are available for your inspection on Flickr.
Tomorrow it's going to rain.  So say the weather pixies.