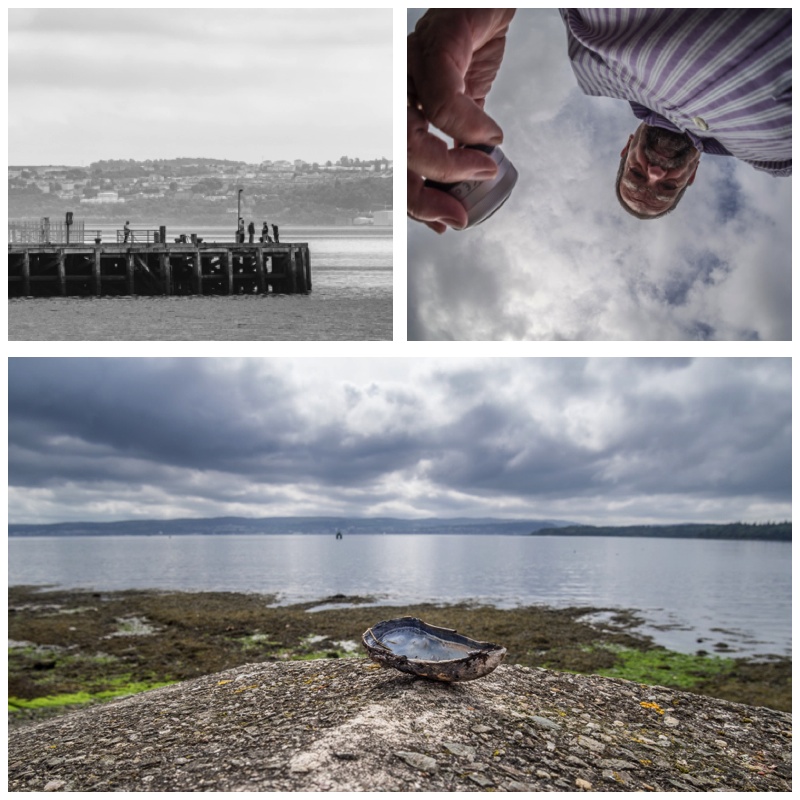 Sorry JIC, but we went to Helensburgh today. I thought it was only fair since we went to your sister's least favourite place last week, we should go to your LFP this week.
It's not my favourite place to drive to because it always seems such a dreary journey. Nothing much to see until you get past Dumbarton. As an aside, this is another Scottish anomaly. The town of Dumbarton is the county town of Dunbartonshire. That's not a typo, Dunbartonshire with an 'n' and Dumbarton with an 'm'. Why? Because that's the way it is. Back to the story. Once you get past Dumbarton the scenery gets a bit more interesting with great views across the Clyde estuary to Greenock and Port Glasgow. Before then, it's just motorway. Helensburgh is a very run-down looking version of its former self. Too many shops closed or in the process of closing on the main street to impress any passing tourists and although the front has undergone a bit of tidying up, it's not the place it used to be. We walked along the front and I took some photos because the light is usually good there with the estuary and the hills in the background. After we walked back, we had chips and a pizza. Even the pizza wasn't as good as it used to be. A sad state of affairs.
When we had stopped at the carpark there was a bus parked there with its engine chug, chugging away. It's driver reading the paper Three hours later when we left, it was still chug, chugging away and he was still reading the paper. He must have been a very slow reader. Wasn't there a law passed recently that banned drivers from having the engine running while the vehicle was stationary. Probably doesn't apply to bus drivers. Either that or he hadn't managed to finish reading that whole memo.
Helensburgh pier used to be a great place for sea fishing. I've fished there myself a few times. Like the town itself, the pier is looking a bit worse for wear now with more bits cordoned off or barricaded off than are actually useable. There were very few fishermen on it today, it seemed to be attracting more jakies than fishers.
The titular photo was indeed an accident. I was in the process of taking off the 9mm fisheye and had the 12-32mm zoom ready to go on when I inadvertently pressed the shutter. I like the finished article. It would be useful for keeping the weans away from the fire, if we had any weans or a fire, that is.
Went to Salsa at night. One class of sort-of advanced and one beginners. Great exercise. Bummer of a drive home. Motorway closed right through Glasgow. No warnings. No diversions. Just find your own way out, we're not helping you. It took almost an hour to find our way home. A journey that should take 15 minutes.
Rain forecast for tomorrow. Don't mind because today the weather was lovely, if a bit too warm for September.