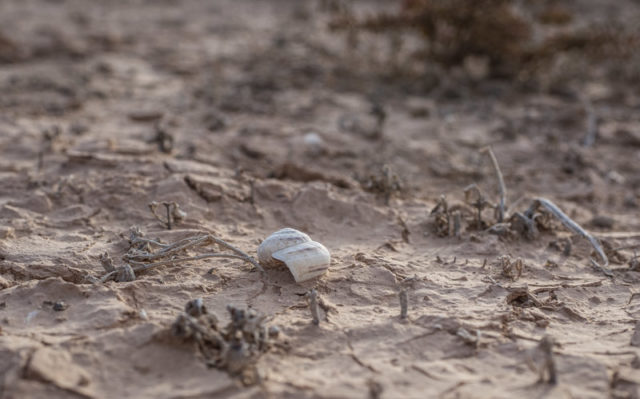 Travelling with the ordinary folk
This morning we got the bus to Puerto del Rosario. Paid the princely sum of €2.90 for both of us to travel to the big city. About a 20 minute journey, equivalent to a 'fast' bus to Glasgow, but at a fraction of the cost.
We didn't have an agenda, although Scamp wanted to go to the beach which had looked interesting the last time we were on the island. We got off near the big shopping mall and Scamp immediately found a shoe shop. There she started a conversation with two Scottish women in the shop and discovered that they were from one of the cruise ships that was berthed in the harbour.
We found our way back to the "Church with the Bar". The bar isn't actually in the church, but it is in the church grounds. Can't see that happening here! We got interviewed by two students who recognised us as tourists. I was shocked, I thought we fitted in perfectly with the locals! They were doing a survey for school and wanted to know if we'd been to Fuerteventura before, what we thought of it and why we came back. The boy especially spoke perfect English. I felt ashamed of my "Two beers and where's the toilet" in Spanish.
Lunch was in the same café we went to last time we were there and after a bit of a panic, when I thought I was eating shellfish stuffed peppers, only to find it Hake, we had a great meal for a very, very reasonable price.
There were two Cruise ships in the port. One was the gigantic Aida Nova and the other was tiny by comparison, the Marella Explorer.
It was the Marella, the two ladies Scamp met were sailing on. We walked along the prom and were forced to listen to a street drummer playing to a seemingly endless set of midi files.
Lovely and warm in Puerto del Rosario, but cool when we got back to Caleta. It took us almost twice as long to get back. We must have boarded the island equivalent of the X3 by mistake.
Went to the Island when we got back and had a couple of Mojitos (one each!) sheltering from the wind.
PoD was one of a group of little shells. About 100 meters from the sea and not near any river.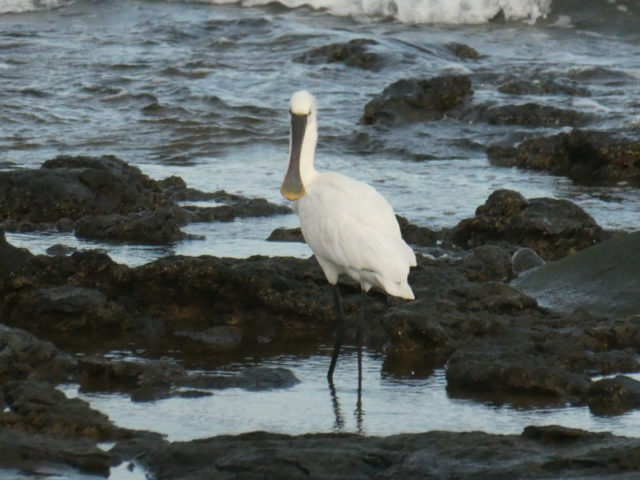 How they got there in the middle of what's really a desert, I do not know.  Also saw a Spoonbill.  Never seen one before.  Such a strange looking bird which Scamp thinks looks like a pelican from the front.  Yes, it does, but from the side there is no likeness at all.  It was interesting, but  the little shell won PoD.
Danced to Tina at night. Even got a namecheck. "My two friends from Glasgow" she called us!
Tomorrow we're hoping to walk into town to go to the market.