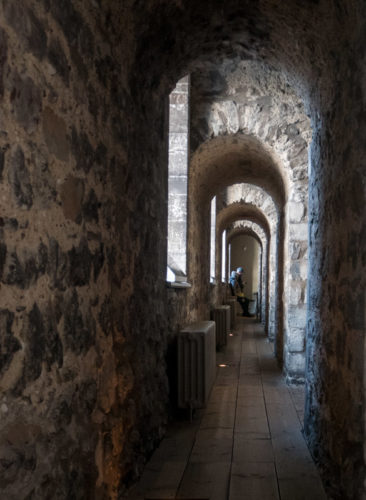 Today we went to the tower. Luckily we came back again.
Walk to the station. Train to Wimbledon (no Wombles again!). Underground to Earls Court. Change train for Tower Hill, and we're there. Tower of London awaits.
Walked to the ticket office and got our tickets, concessions of course. Had our bags searched and joined the crowd for the first of many interesting and really entertaining bloodthirsty stories of the tower's chequered history told by the Yeoman Warder in his black and red uniform (Don't dare call it a costume!). Beheadings, stranglings, hangings and interments, they were all laid out in their gory glory. It was great fun. The only problem was the wind. It stole away any warmth in the sun and nearly blew away our Yeoman Warder's hat. Poor bloke must have been chilled to the bone having to stand there and give his talks.
After our 45 minute tour we went in search of some coffee and possibly some soup to warm us. It was tomato and basil soup and it was very welcome. Next Scamp wanted to see the Crown Jewels. Now I'm not entirely convinced that what we saw were the actual Crown Jewels, but they were certainly impressive. As well as the Crowns, lots of them, Sceptres another bucket load and a cardboard box of Orbs, there were platters, plates, punch bowls (one big enough to use as a bath) and assorted cutlery and tableware. All behind glass and looking splendid, but how would I a non-expert be able to tell if they were real or fake? I reckon the real stuff is in a vault somewhere guarded by a dozen big Alsatians and a battalion of the SAS. The vault itself is on an island with a moat infested with crocodiles and the Loch Ness Monster's wee brother. That's where I'd put the Crown Jewels, not in a glass box for every Tom, Dick and Harry to gawp at. They weren't even in the Tower itself. They were in a building across the road. The Tower is used to display all the guns, swords and assorted weaponry from down the ages. Interesting, but pointless these days. (Note: Some of the swords were definitely NOT pointless. They had very real points.). It was the tower that provided the PoD.
When we'd had our fill of riches and weapons and been told all the blood-thirsty stories, we took the trains back to Hazy's and dinner. It was good to be somewhere warm after all that freezing wind.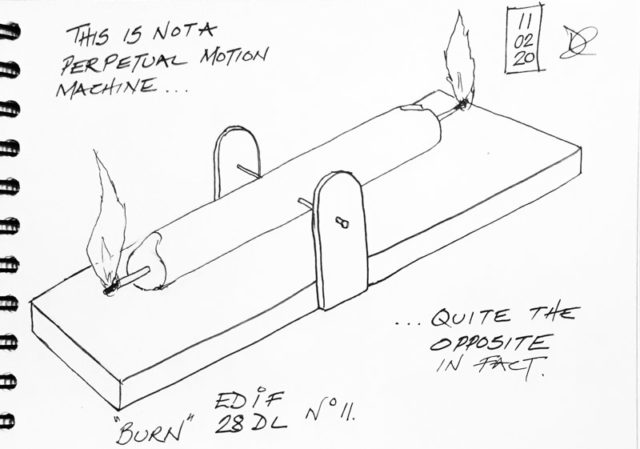 Today's prompt was 'Burn'. My take on it was burning the candle at both ends. We all do it. We all think we're getting away with it, but sooner or later, that plan of action will catch up with us.