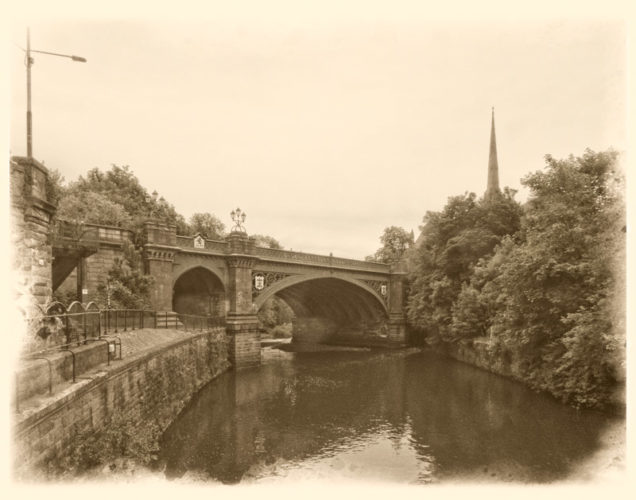 I had an appointment with the nurse today to review my blood results. Never much fun.
Before that I was booked to drive Scamp to the hospital for what turned out to be her last appointment. She's now officially signed off.
After I dropped her back at the house, I grabbed my new shoes and took them for a run to Glasgow Fort to return them or exchange them for a half size bigger. Got there to find it wasn't a Clarks outlet store, so they couldn't process them. If you Google "Clarks outlet stores Glasgow" the map shows three pins. One of which is The Fort. If I'd read the text I'd have discovered it wasn't an outlet. Why is the pin there on a map showing Outlet stores? Don't know. The manager wasn't that helpful, he just kept telling he "I don't do the web". Almost like "I don't do drugs". Maybe he should "Do the web". (Maybe he should do drugs too.) What he should do is work on his customer skills. He just wanted to wash his hands of me and told me I should write to The Web and complain that they were showing the wrong information. Does anyone know the address for The Web? Maybe I just write my complaint on vellum, put it in an envelope, seal it with sealing wax and address it to:
The Web
Internet Land
The World
I should write to Clarks and suggest they give this man a computer and a modem then get someone to sit down with him and explain what Tim Berners-Lee invented. I bet he doesn't even have electricity in his house. You should go to Clarks in The Fort, ask for the manager and say "Hi. You don't know me, I'm The Web."
Drove home blazing, but not quite incandescent. I didn't know then that I was on the wrong. That's when the incandescence started. Calmed down when Scamp left to go to Marjie's Afternoon Tea. Sat and drew a face or two from Croquis Cafe. Just to show that I'd done some homework for Wednesday.
Saw the nurse and she reassured me that my stats were ok. Nothing to worry about, and she was very impressed JIC, that you'd convinced me I had to take paracetamol for about a week before I'd see any improvement. The problem with my knee is most likely a torn ligament. Painful, but not serious.
Drove to Salsa but didn't want to dance in case I made my knee any worse. What I did do was help out with Irene's class who are Level 1 week 6 so, fairly simple stuff that doesn't involve dangerous twisting. Certainly couldn't face the Advanced class so I took my leave and went for a walk around Kelvinbridge. Got the PoD there which started out as a boring, dull shot of the actual Kelvin Bridge, then dunked it in a bucket of ON1 (my newest photo-processor) and out came a faded, sepia toned aged print.
Going to meet the Auld Guys for beers and lunch tomorrow, hopefully.