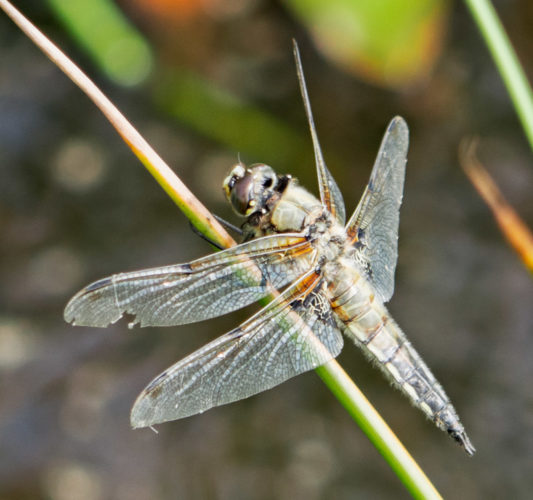 They may be Frogs or Froglets to some, but to me they must be Zoglets.
The day didn't start well with pain in my knee, but once I was up, showered and with a couple of paracetamol in me, I felt much better.
<Technospeak>
This bit is very complicated, so just keep your eyes closed when you're reading it JIC. Right. Last night I made a backup of the Linx before it got a chance to install the Spring Update. After that I allowed it to do the update, as if I had a choice! It was taking hours. Two hours in, it had done less than 20%, so I halted the update process by doing that old trick of holding down the power button for ten seconds. I connected up the magic usb memory stick and the backup drive, booted to the memory stick and reinstalled the May backup which doesn't have the overload of the downloaded Spring Update (SU) and left it there.
Today I booted that May backup. I don't know what went wrong, because I've used this backup before, but everything went screwball. Restarted again and reinstalled last night's backup with the SC taking up 10GB of extra disk space. As soon as I booted Windows asked when it should do the upgrade. Ach, to hell with it. Just do it. I'm pretty sure you can downgrade again, almost sure. This upgrade went much quicker. The whole thing was over in less than 2 hours. After I'd answered all the questions with NO, the system worked fine. I'm now toying with the idea of deleting the 19GB of 'Windows.old' that is Microsoft's own backup, just in case something does go wrong. Perhaps, because of all the hassle so far, I'll just leave it. Ok Eyes Open time JIC.
</Technospeak>
Planted my last two seed potatoes today in an enormous black bucket today. They're meant to be 'earlies', just not that early. With that and with a bit of cutting and pruning I was finished with gardening for today.
Scamp chased me out, telling me to go out for a walk for half an hour. I took her at her word and went over to St Mo's for a walk. That's where I found the Zoglets. There must have been hundreds of them wandering around. That wasn't PoD though, the dragonfly took that award. Surprisingly, it was the exact same dragon as yesterday's PoD! What's the chances of that? I did feel better after the walk. When you're just sitting about in the house, aches in you knees seem to be there all the time with you. When you're out walking, you're too busy looking around you to notice the nag in your knee. Well done Scamp. Well done too for dinner tonight. Sea Bass with Broccoli and New Potatoes. Can't go wrong with that, especially cooked by an expert.
Tomorrow? Hospital for Scamp in the morning. Scamp out for afternoon tea later and I've got the results of my blood test after that. Finally, we're hoping to go dancing at STUC. Phew!