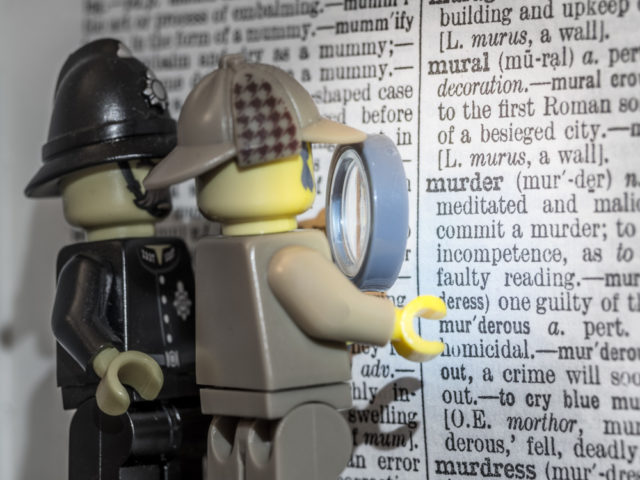 Not a real one, or at least not one I've had anything to do with … honest!
After completing my initial roadie's duties for Scamp and Gems today I had a couple of hours free to do as I wanted.  I wanted to drive in to Glasgow to get some sketching done before my Sunday cut-off.  That's what I wanted to do, but I didn't achieve it.  I got in to Glasgow without any problem, but when I got there, the two parking places I was heading for were full and I found my third, and realistically my last option given my time constraints, being taken away by a white BMW as I was driving towards it.  Nae luck.  The parking gods were against me, so I turned around and headed back home.  I stopped off to get ice cream at Soave's in Muirhead so it wouldn't have been a totally wasted journey.  Scamp has tempted me into joining her in her passion for Scottish Tablet Ice Cream.  It really is lovely.
I'd just got home and stashed the ice cream in the freezer when she phoned to tell me that 'George her faithful Roadie' 1 was once again required to drive the stars home.  Got home and remembered that I didn't have a PoD and it was too dark by then to get anything at all, let alone anything with a decent ISO rating.  Then I remembered seeing a framed photo in the Design Fair in Merchant Square before Christmas.  It was of a group of tiny wee 1/72 scale figures dressed as a forensic team photographing a dictionary open at the word 'Murder'.  I don't have any of these really expensive figures that would do for the project, but I do have plenty of minifigs, the notorious Weemen and so I got to work setting it up.  I used the Oly 10 because you can remote control it with an iPhone through a private WiFi connection.  No, I don't understand it either, but it works.  After a couple of dummy runs I had the PoD you see above.
That's about it for the day.  Tomorrow I'm hoping to park at the station and let the train take the strain in to Glasgow.  A much better idea, because they can park it for me too.