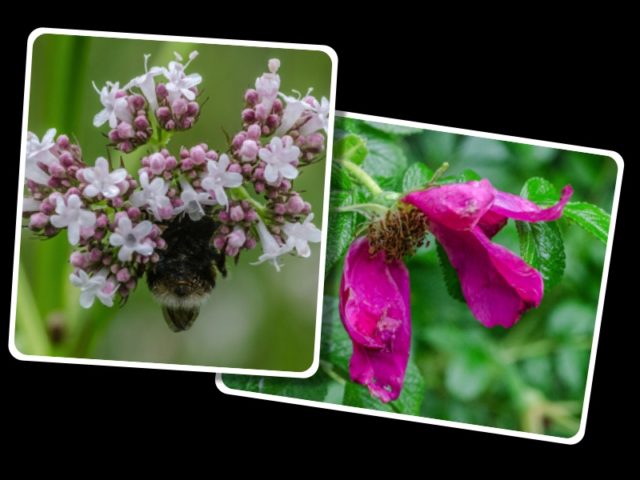 A 7.30am start to take my car to Tadstar to get new rear brake disks and pads fitted.  As an added extra, Renault supply the disks with with wheel bearings.  They don't do it for free of course.  £70 a pop plus VAT and you need to fit them in pairs.  All up, counting disks, pads and fitting, I got a quid's change from £300.  I suppose I could have got it a bit cheaper, but it's brakes, you don't cut corners with brakes.
Waiting for the car to be ready meant we had the rest of the day to play with and it was threatening to rain.  Well, it was the end of the school year and we all know it rains in the afternoon of that day.  It's traditional.  After we had breakfast, we went to the gym, or to be exact, the pool to pretend we were still on the ship in the warm waters of the Mediterranean.  The pool was almost full, penshies everywhere.  Luckily the steam room was empty.  Ideal for me to help shake off the cold that's hanging on me and for Scamp to rid herself of the last vestiges of hers.  After a couple of sessions in the steam room, the pool got a bit emptier and I did manage a few lengths before more of the grey hairs waddled into the water.  Heavens, there was even one codger wandering around with a zimmer frame!  Aargh!  I thought I was back on a P&O ship again.  I'd had enough.  One more soak in the steam room and it was time to go.
By the time we got back, the schools were out, the holidays had started and it was raining.  From simple 'raining' someone turned it up a few notches to 'hammering down' and it stayed there for a few minutes before returning to 'raining', but you could tell it was on for the day.  Sorry boys and girls, but it is traditional.
Got the car back about 4pm and after signing away or keying away the £299, I took a walk through St Mo's, a wet St Mo's.  Didn't get much, the light was so low, it's a wonder I got anything at all.  Took the Nikon for a change and I'm glad I did.  One thing the Oly doesn't excel at is low light.
Hopefully a bit brighter day tomorrow, because the weekend and most of next week don't look too clever.  It's traditional.