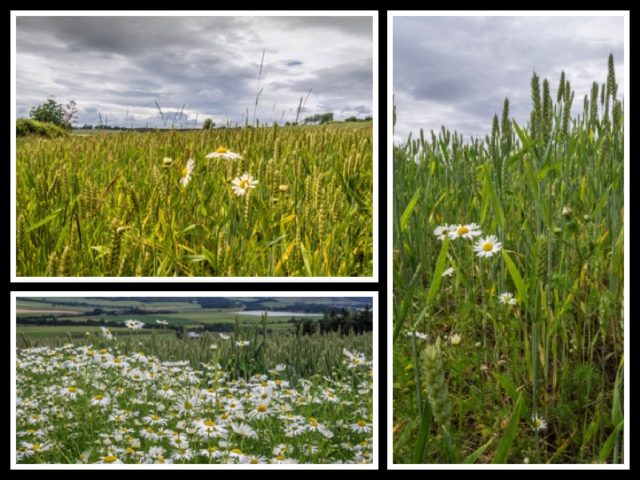 We were off to Perf today, mainly to get some coffee and tea, but also to take our colds out for a run in the country and possibly to share them with the posh Perf people (intentional alliteration).  It turned out a pleasant day.  Not totally dry.  It rained for a while during our journey and also just for a short time while we were in the Fair City.
We used to go to Perf (ok, it's real name is Perth, but I prefer Perf and it's my blog, so live with it).  We used to go to Perf to eat in Cafe Tabou which was a really innovative and slightly expensive French restaurant.  Not its become a quite expensive and slightly innovative restaurant that still produces French food, but cooked by a very good Polish chef.  The big failure for us is that the menu, which used to change every month, now stays the same and the intention seems to be to change it only four times a year.  Admittedly they still have a Plat de Jour and a Poisson de Jour, but the choice isn't there anymore, so that is why we didn't dine there today.
I did get my coffee and tea in The Bean Shop.  I've been going to this shop for years and the quality and taste of their coffee and tea never changes.  I always buy beans now as JIC gave me a grinder last year and it produces the same grind time after time.
On the way home I took a side road to grab a shot of the corn field and the big daisies probably Marguerites, but always called Big Daisies by my mum.  After I took the shots, I wished I'd brought a tripod to get some movement in the flowers and corn stalks.  Maybe next time.