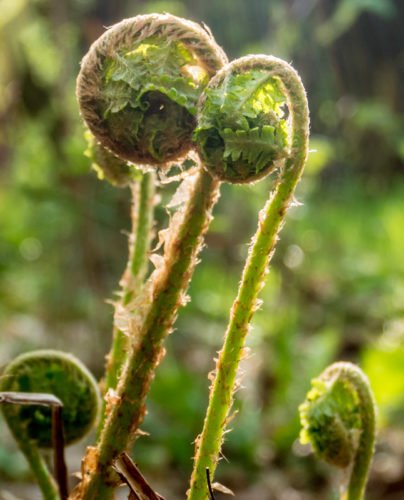 Webinar with the man from Falkirk.
I was set up early for the webinar, but for some reason there was no sound, even on the setup screen. Tried the help page and it told me to login again and switch off the 'unmute' request that would pop up. Tried that, and no unmute request. Emailed the link to Scamp who got in no bother and with sound. Aha! Scamp is using Chrome. Tried the link on the iMac with Chrome and all was well. Firefox is becoming a bit of a resources hog and seems to get slower with every new iteration. It may be time to move on to something smaller and faster.
The webinar was very illuminating and also very entertaining, thanks to Andrew's quite dry sense of humour. So deadpan, he sounds like a Yorkshire Chic Murray if such a thing could exist. Lots of graphs and charts, each one explained fully, and it appears that he's confident we're on the way out of this mess. Only time will tell. Q&A session afterwards was equally entertaining and the final send-off with "Well thank you all for coming, especially those who dressed for the occasion and the couple who didn't dress at all, well, hmm…". Typical Andrew. Facts fully explained with his calm delivery.
Got a message that my meds were ready at the pharmacy. An ideal way to test out the new battery. Out and away without any bother and only three folk in the queue in front of me. If I'd been thinking of going to Tesco instead, there would have been at least forty folk in the queue in front of me. This is the longest queue I've seen there. The explanation from Scamp is that it's a Friday – traditional shopping day. Also it's the first day in the month, a lot of folk still get paid on a Friday. Whatever the reason, we left them to their day in the chain-gang and came home. Battery is still sitting half way up the scale, so I'll keep an eye on it for the next few days and maybe give it a longer run tomorrow or Sunday.
We walked over to Condorrat for some fresh meat and eggs at the butchers and was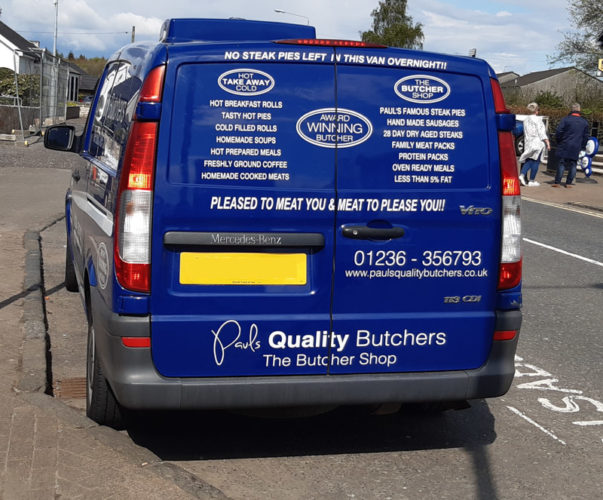 tempted to let Scamp bring the bag the rest of the way and then go for a wander in St Mo's, but chose instead to come home and find a recipe for black pudding tapas we'd seen on Hairy Bikers. I don't like them, but some of the food they make is very tasty. That's where I got my paella recipe from years ago. It was while I was waiting outside the butchers I saw the sign on the top of the butchers van. It almost became PoD, but not quite.
I did go over to St Mo's for a walk after I sourced the black pudding recipe and got a couple of decent shots. The winner of PoD was the crozier with a bit of back lighting to brighten it up.  The weather helped there and I almost forgot to mention that we had another unexpectedly lovely day.  It looked more like we'd have a fair dose of cloud, but it never appeared until it was time for dinner, thankfully.
Might take the Juke out for a run tomorrow just to give it a chance to charge the battery, because THERE'S NOWHERE TO GO NOW!!