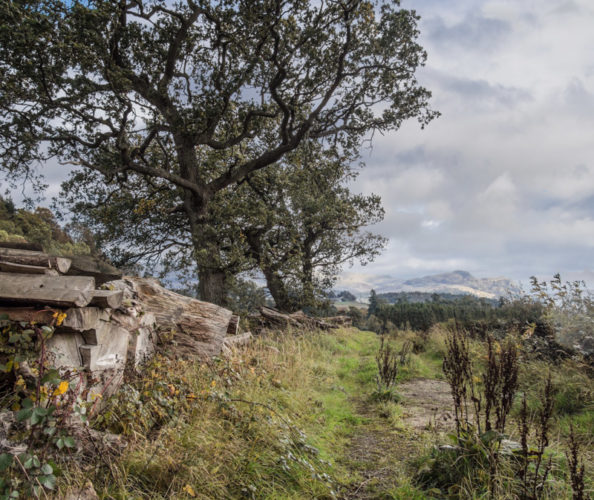 … you don't have weekends." So my dad said, and it's true.
Sat on the couch discussing our options for the day. We could go to Glasgow, but we were there yesterday. We could go to Stirling, but there's nothing much there that we want to do. Then Scamp suggested we go for lunch to The Smiddy near Doune. There, that's it settled.
We went to Smiddy for lunch. I had veg chilli. I'd forgotten just how good it was, especially with lots of chopped jalapeño peppers on top and sour cream to cool down with. Scamp had her usual mac and cheese with chips. Just good wholesome food. I forgave the Smiddy for their poor offering the last time we were there. I had a look at their butchery counter, but didn't find anything that tempted me. Although the Picanha steak looked interesting, it was not interesting enough to encourage me to part with the money for it. Maybe next time. That's another thing I like about the Smiddy. They do have unusual cuts of meat.
While we were there I took some photos of the flat carse countryside. The light around the restaurant is beautiful and shows of the scenery so well. Usually I'd say that the scenery is beautiful, but it's really the light here that's so good. It is all about the light you know! Today's PoD came from there. It is in fact two photos merged. The tree and the lane are one shot and the background hills are from another. The photos were merged in ON1 and saved just before it crashed. ON1 is a piece of software I want to like, but it's still very rough around the edges and quite prone to crashing. Definitely going to keep using Lightroom for the moment.
We came home via Waitrose and got tomorrow's dinner there, and a host of other things as well. It's almost as bad as buying Tesco!
Don't know what we're doing tomorrow. It depends on the weather.