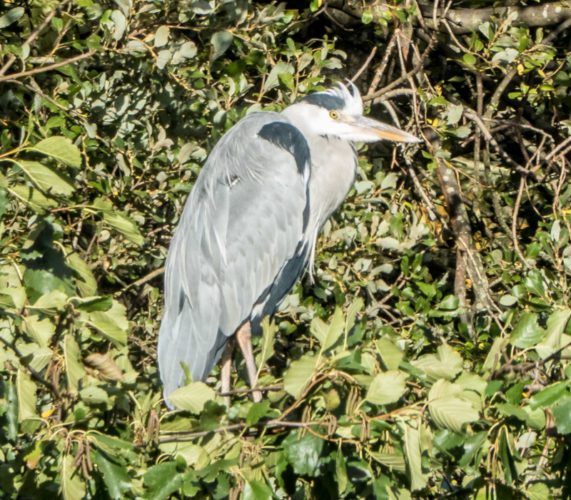 Hazy wanted to Skype today. Skype said No!
Scamp got a message today from Hazy asking if we were free to Skype. It seemed a good way to test out Scamp's new 'puter's communication setup. However …
We tried for about half an hour to get Skype to connect, well, that's not entirely correct. We could see and hear Hazy, but nothing we did would allow her to see or hear us. We tried everything and eventually gave up on the shiny new HP and conducted the conversation on the iMac. After our virtual meeting was over, it was back to troubleshooting the PC version. I checked that the microphone was working in Wonderful Windows 10 and it was. I checked that the webcam was working in Wonderful Windows 10 and it was, however when we tried to combine these two successes in Skype it failed. Now who owns Skype? That's right, Mickysoft. That probably explains why it didn't work. Scamp told me not to waste the afternoon on it, but this was rapidly becoming a "dug wi' a burst ba' " situation. I wasn't going to let it go.
Eventually I had to give up. Uninstalled the troublesome Skype then re-installed it. When we got it working, but because Skype is a Mickysoft product, it registered it to Scamp's login name, not the Skype name she's had for the last fifty million years. Not only that, it had lost all her contacts. Uninstall and reinstall again and the same thing happened. Only once she'd logged out and logged in again could she change her Skype name. Why does Mickysoft screw up everything it gets its claws into? Finally we could communicate across the living room with a degree of feedback through Skype. I think we're good to go now Hazy!
Most of the afternoon had gone, but there was some good light left, so I went for a walk around St Mo's and spotted Mr Grey up a tree. He must have felt safe and secure there because he didn't fly off even when I walked right to the shore of the pond and stole his soul for PoD. I was glad that I'd got him, because there was little else to photograph today.
Made some bread which we'll need to have tomorrow because it was too late to have with our dinner. Also, the tomatoes that were roasting for the tomato soup are still in the tray in the oven because Mickysoft couldn't leave Skype alone (and neither could I). That too will have to wait until tomorrow. However my lamb shoulder shank was very nice if a little fatty. The other one will do for tomorrow's dinner. Scamp's stuffed Portobello Mushroom looked dismal, but she declared it delightful.
Swallow Watch:  Almost forgot to mention, this week I did see some swallows flying very high and this is week 40.
Tomorrow? Well, it's a free day. No Gems. What shall we do with it, I wonder?