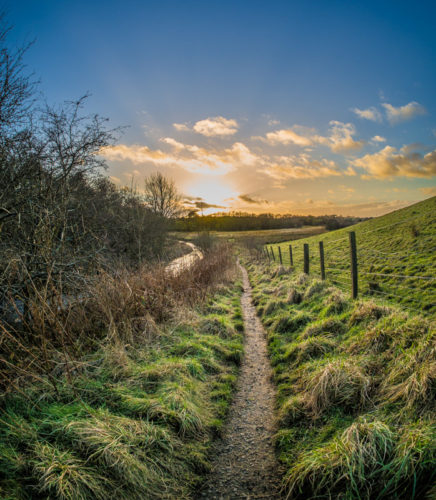 Will you join the dance?
Today we were going to Mango for the first time in many years to go to a Sunday Social, at least that's what the plan was last night, and tentatively this morning, but plans change sometimes.
It was a windy night last night and the wind continued this morning, giving us good reason, we thought, to stay in bed and read for an extra hour or so. Then we needed to formulate a plan for the the day.
I dug out some meat to make the stew for my dinner and a piece of salmon for Scamp's. The sky was clearing, helped by the strong westerly wind and it looked like a bright, if cold day. The temperature was theoretically 12ºc, but given the wind chill factor, it was just creeping up to about 5ºc, but like I said, it was bright and that's good enough to encourage me out to take some photos in the wide (and wild) world after yesterday's desktop shot. I reckoned I had enough time to grab a few photos, look for my lost Manfrotto tripod screw down by the Luggie Water and get back in time to make my stew before we went out.
The photos were slow in coming. I got some macro shots of what I think are Cladonia, but I could be wrong and a few desultory landscape shots. It was only when I started processing them that I realised the dreary landscape shots had some serious PoD potential. It took a fair bit of work in Lightroom to get them working, but it was worth it, I think.
I did have enough time to make the stew and under Scamp's careful teaching it was turning out well. Unfortunately I'd spent too long scouring the Luggie pathways for the now admittedly lost screw to allow enough time for the stew to cook before we were intending to go out. That's when the "Will we? Won't we?" questions started. Did we really want to go? Well, maybe. Did we actually know if the Sunday Social was on today? Well, maybe we could check? Eventually I did some research on Facebook and found out that categorically the Sunday Social was on today from 6pm until 9pm. Now it was back to the first question, "Did we want to go?" I made the decision, yes, let's go and check out this alternative and regular venue for dancing at a time we would be happy to attend. We are both glad we did!
Got parked just off the building site that is Sauchiehall Street and walked round the corner to Mango. Got there about 6.15 and found that there were people already on the dance floor, which is a good sign. It was looking good. We joined in and danced for an hour and a half almost no-stop. Met old friends we hadn't seen for years and new friends we see every week at class. It's now going to be on our calendar for the foreseeable future.
Came home and heated the stew, cooked the salmon and the veg and shared a bottle of wine. Spoke to JIC on the phone and the world seemed brighter than it had for weeks, at least for me it did.
Will we? Yes, we will.
Tomorrow it's the dentist for me in the morning. Oh what fun.