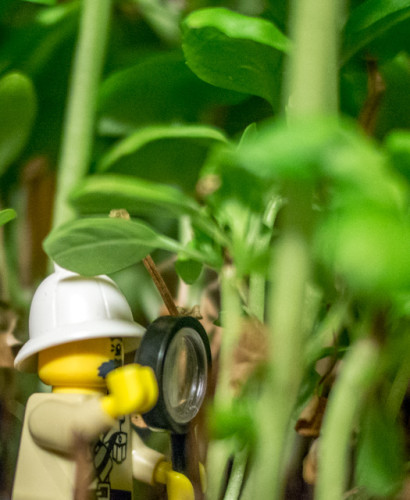 I always shoot in Raw these days. I've been shooting in this format for nigh on twelve years. I gives real flexibility for post processing, but as a backup, I add a medium quality JPEG. It's useful for viewing on a tablet when I've not got the laptop with me. When I download my pics I use Hazel to strip the JPEG files out to my NAS storage drive so they don't clog up the Mac's HD. Hazel also files the images for me by date in a folder on the NAS. Recently this has become cluttered and I want to sort them more methodically so that they are filed by month in a folder and then by date within that folder. I started what should have been a simple rearrangement this morning. It's still doing it now at 11.55pm!! I thought the NAS drive was supposed to speed up my workflow, but it looks like that's not the case.
It rained today. First rain we've had in weeks and it seems as if it's going to stay for a few more days. Oh well, the farmers have their hay cut and the the gardens need the rain. We've had a pretty dry September and for the first few days of October it's been better than average. Still hoping for more late sun this month. We can but hope.
Better pleased with today's monochrome landscape. Pen and wash.