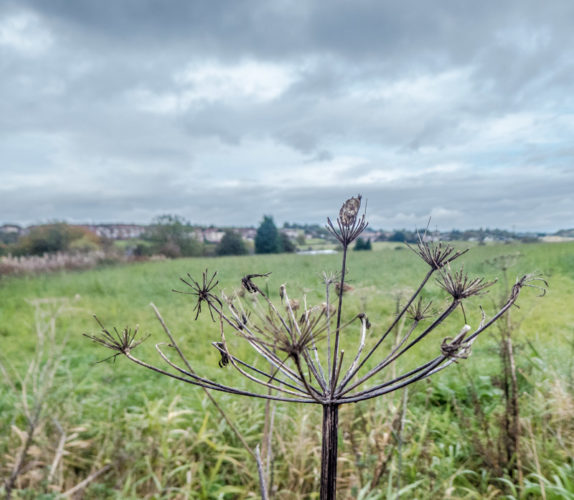 Spent the morning working with Lightroom and what someone called "all the tracery of freeware and shareware programs that run in the background". It's never the big programs that take the time to load. It's not the data either, it's all the little apps that sit in your menu bar or start menu. They are the ones that cause all the problems. I've got twelve sitting on mine as I write and I'm sure others have a lot more. That took me to lunchtime.
After a piece with brie, apple and honey on brown bread that I was introduced to last week, I packed my bag and headed for the gym, while Gems appeared. As I was driving to the leisure centre, I thought that I should maybe make better use of my Monday time, so I changed direction to Haggs and from there to the Forth & Clyde canal and got a couple of photos taken. I also nearly got a sketch done of Bridge No12, then the rain came and I had to take shelter in the car until the rain abated. Sketch finished I drove home feeling less fit, but happy that I'd made a better use of my limited time.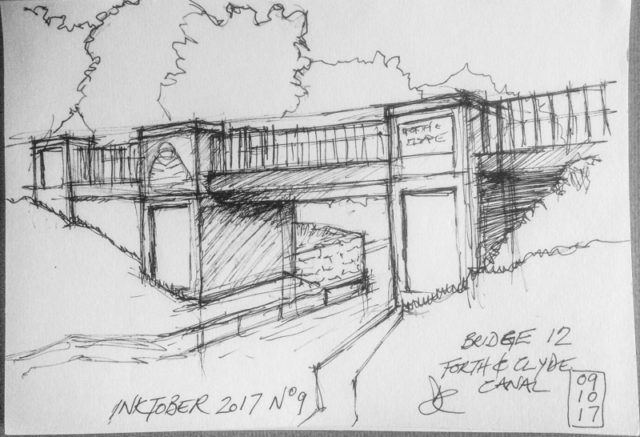 Out to Salsa after dinner and this time it was a bit of a drag. I think it was the choice of moves that failed to interest me and for once I found myself clock-watching until the end of the class.
Still having problems getting a suitable replacement for the ageing and now barely supported Day One. Journey is looking like the front runner just now, but nobody could say it was the most user friendly app.
No plans for tomorrow. Maybe less computer stuff.