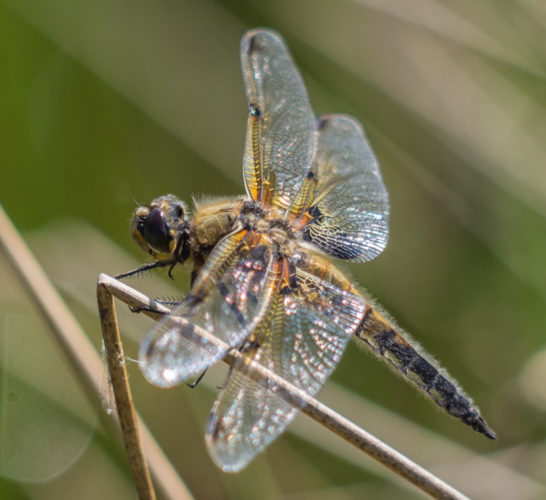 I think we deserved it.
It may have been designated a day of rest, but Scamp didn't get that memo. She was out cutting the front grass, strimming it and then began strimming the back grass. I did rake the cuttings from the back grass and dumped them in the compost bin, so I did contribute, but the majority of the work was done by Scamp. I don't know where she gets the energy from. Just to make it look as if I was getting in the act, I planted some peas and then planted out my kale seedlings. At least I got my hands dirty.
After lunch I went for a walk in St Mo's and was amazed to see not one, but five dragonflies flying circuits round the wee pond at St Mo's. Five dragonflies and it's still May. Unbelievable. I caught one while it was resting and that made PoD. Lots of damsels out today too, so some of them join the dragon on Flickr with a pine flower to keep them company. It appears it's the male flower and will turn into a pine cone later in the year.
Came home and got changed out of tee shirt and shorts into dressier pink shirt and trousers, no, not pink trousers(!) and Scamp drove us down to Milano for dinner. Pizza Italiana for me and Pizza Primavera for her. Both delicious. New pizza chef I think.
Back home we sat outside with a wee glass of wine and later we sampled our Strawberry Vodka, but it wasn't as good as it usually is. Maybe the strawberries weren't ripe enough or maybe I should have stored it in the cupboard, not the fridge. Both changes will be made in the next batch DV.
Another beautiful day and hopefully more to come. I think we may be going shopping in Falkirk if everything turns out as planned.