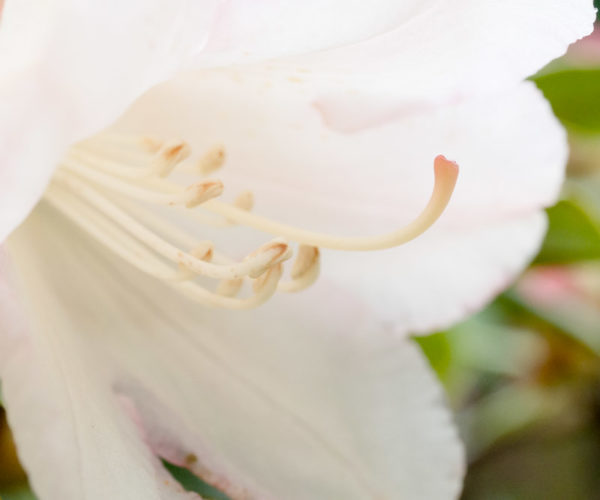 Today was one of those days where it always looked like it was just about to rain … but never did.
Not a day for going out, we decided, but a day for getting things done. Scamp got some emails written I got a parcel wrapped up and a difficult letter written. Other than that, we did very little. I took a walk round the garden late in the afternoon and took today's PoD which is a close up of a rhododendron flower. Not anything startling, just a flower. At least it wasn't a cut flower. Pulled some rhubarb and Scamp stewed it for pudding. Nice and sharp with good colour and just the hint of sweetness.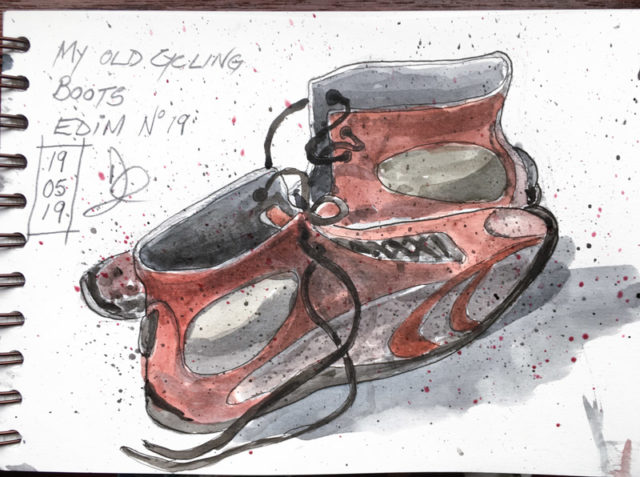 Today's sketch was "Your favourite shoes". Not exactly my favourite shoes, but my old trusty bike boots. I bought these many years ago in a sale. They're Merrell rock climbing boots, but they made excellent cycling boots for use with toe clips. They are now considerably past their best with the soles coming loose and a few tears that I can't repair. Sadly they must go soon, but they were so much more comfortable than the Shimano shoes I now wear on my bike.
Tomorrow I have a blood test in the morning and a parcel to post. Then the rest of the day is our own because Gems is cancelled. Hopefully dancing at night, because neither of us could be bothered to make a good case for going dancing tonight.