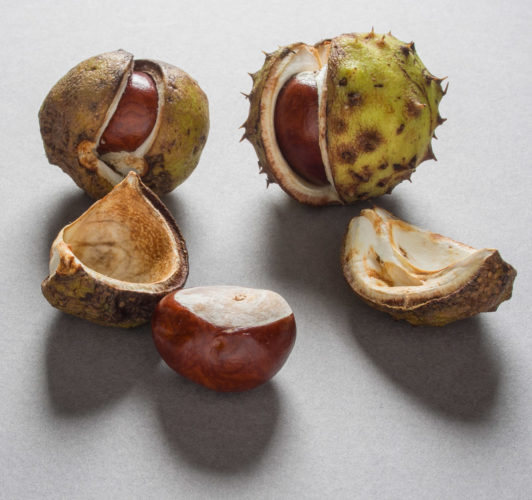 Well, three new pairs actually.
Scamp was going out for coffee with Isobel this morning and was meeting her at 10am. I was also going out, but Scamp didn't know it. Y'see, we have to rewind to yesterday to see what's going on here.
On Wednesday's when we go to Blackfriars for ballroom, we pass this wee charity shop with really interesting window displays every week. Usually it involves some old cameras and lenses, surprisingly. Yesterday, when I was ogling some 20th century photographic accessories, Scamp was looking in the other windows, the ones with boring antiques in them. One of those 'boring antiques' was a set of six wine glasses. We agreed they were good looking glasses and we'd go and have a better look after dancing. We didn't go back. We were too busy discussing Ladles, Lindy Hops and Time Steps.
Probably before Scamp got to the bottom of the road this morning, I too was in my car and off in to Glasgow. Got to the shop, checked the glasses for damage, couldn't see any. Paid for them and was back just after 11am. Job done.
I guessed I'd have just over an hour before I was going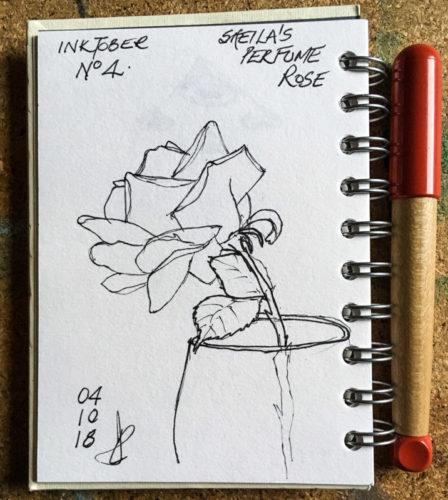 out to the physio and that's when Inktober No 4 was drawn. It's one of Scamp's favourite roses, Sheila's Perfume. Yellow and tinges of red and so well named with its heavy perfume. It took just over 30 minutes of controlled drawing. Not my usual scratchy rough sketching with loads of construction lines. Just careful measuring by eye and placing the lines on the paper. Used thick and thin lines to give a degree of form to the drawing. One in the bag.
I got a message from Scamp just before I left for the Physio to say she was going for a swim after the coffee. Physio gave me some more a good going over checking ligament and hamstring before zapping me with the laser and then sticking pins in me. While the needles did their work he gave me a book to read, Chris Hoy's book How To Ride A Bike. Very, very interesting. It reminded me of a book I had back in the '80s Richard's Bicycle Book, but updated for modern cycling equipment. Hadn't realised how time was passing until he came back to remove the needles half an hour later. We were both agreed that the knee is back to normal after my twisting and turning had angered the ligament and then the hamstring. He signed me off but reminded me that if it comes back, I've just to give him a ring. I hope I don't need it.
As I was walking out I got a text from Scamp to tell me that she'd found the parcel I'd left for her. I decided to go to Tesco to get a bottle of red to christen the glasses and to celebrate my sign-off from the physio.
Dinner tonight was Stir Fry, one of Scamp's specialities. It was good, so was the wine from the new glasses.
Today's PoD was Chestnuts. It looks simple but it was tricky lighting. I wanted the light from the window to be in front of the camera, but this created deep shadows which needed lightening. I did this with an A2 sheet of paper with a hole cut in it, big enough for the camera lens to poke through. This gave me a big reflector that threw the reflected light back into the shadows. Simple sometimes is best.
Tomorrow? No plans. No subterfuges!