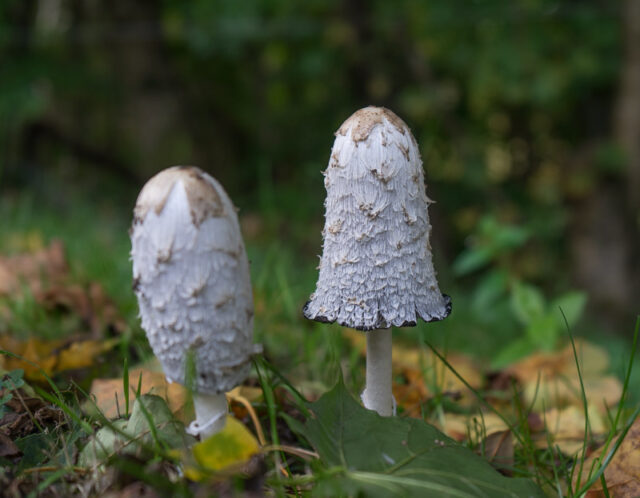 Beautiful morning when we really should have been out for a walk
While I was making the breakfast this morning, I was also making some bread. I always leave the bread making until midday at least, which means after it's proved (first rise) and then risen properly, it's rarely out of the oven in time to be sampled at our dinner. Today I was on the ball and had the dough made by the time the microwave pinged to let me know my porridge was cooked. Left it to prove for a good couple of hours after that. I could say that's why we didn't go out, but that would be a lie. I was just having a lazy morning. It wasn't until after lunch that I remoulded the bread and left it to do its second prove.
We left the bread dough to its own devices, put on our boots and went for a walk. Today, Scamp suggested we go round Mosswater Nature Reserve. She doesn't really like that place, because it's a bit cluttered and the tall grass obscures what views there are. The good thing about it is the variety of ascents and descents in such a small area. She was also interested to see if it looked any better now the tall grass had died down. On the way there we found a couple of what I think were Shaggy Mane mushrooms. I wasn't sure they were mushrooms, so we looked, but didn't touch. They made the PoD.
After wandering round a figure eight course of Mosswater and still not being impressed with the views, we crossed the road and walked round the other nature reserve also a Mosswater, but this time it's the "Local" nature reserve. A great deal of thought obviously went into their naming. From there we walked back up to Broadwood Loch from there back home.
Dinner tonight was one of a pair of gammon joints for me and a piece of trout for Scamp, both with roast potatoes and cabbage. Plus, of course, a slice or two of lovely white bread.
Spoke to JIC and wished him, Sim and Vixen a good holiday in Wales. It seemed like touch and go if they would get to go with the risk of an entire lockdown for Wales, but it seems the area they are headed for is clear. Hope the weather is as good as the lovely week we had in September.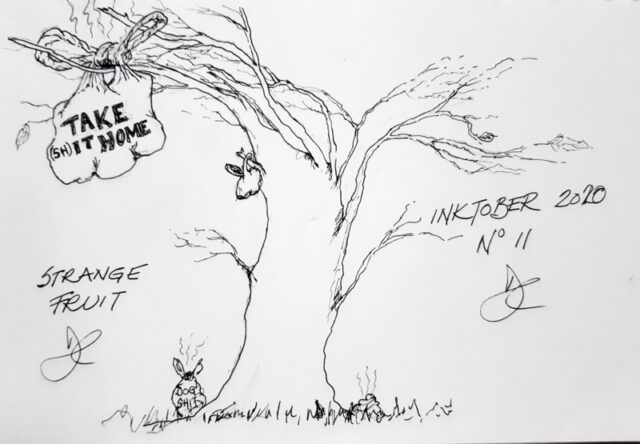 Today's topic was Disgusting.  If there's one thing that disgusts me it is the now common practice of dogwalkers picking up their pooch's shit in a bag, tying it off and lobbing it into the trees. Why go to the bother of pretending you care when, as soon as everyone's back is turned, you revert to being an infection spreading vandal?
Tomorrow it looks like rain all day, so I think we will not be going far.